Man arrested for forcing wife to drink phenyl
Published on Mar 11, 2022 06:13 PM IST
Navi Mumbai: A 40-year-old man has been arrested for attempting to kill his wife for not agreeing to grant him a divorce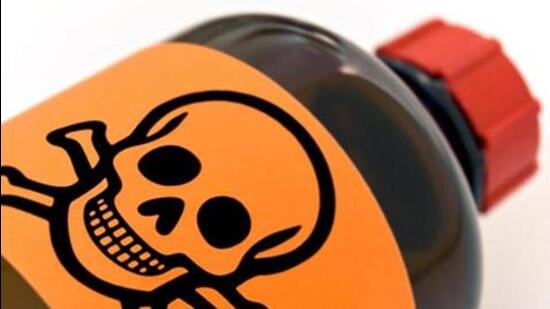 Navi Mumbai: A 40-year-old man has been arrested for attempting to kill his wife for not agreeing to grant him a divorce. The victim identified as Sharda Jalla (35), a resident of Hedutane village in Panvel, was rushed to Kalamboli hospital after her husband and his relatives tried to forcefully make her drink phenyl on Tuesday night.
The police recorded her statement and registered a case against her husband and relatives who assaulted her on Wednesday.
Jalla resided with her two children and husband, who runs a transport and courier business. Last month she learnt that her husband had an extramarital affair and since then they had been having fights regularly. Later, her husband Shivcharan had started seeking a divorce which she kept refusing.
On Tuesday night, her husband's relatives came home and started coaxing her to agree to a divorce and when she refused, they held her tightly while her husband tried to make her drink phenyl.
"As per the allegation by the complainant, we have registered the case and arrested her husband. We are investigating further to verify the role of the relatives," a police officer from Panvel Taluka police station said.