Vax drive across Maharashtra prisons progressing slow and steady
Updated on Jun 16, 2021 05:12 PM IST
Maharashtra officials said of a total of 28,630 under-trials and 5,185 convicts in 46 major prisons, 5,573 under-trials and 2,017 convicts have been vaccinated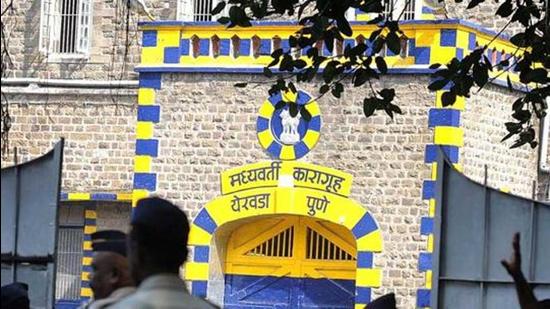 Prisons in Maharashtra have started vaccinating the overcrowded population of inmates. Almost all inmates in six of the 46 prisons in the state have received both the doses of the Covid-19 vaccine.
These six prisons, however, are those with a minuscule population ranging from two to 500. The vaccination in major prisons, on the other hand, is on at a much slower pace.
The six prisons with an almost completely vaccinated population include Buldhana, Yavatmal, and Washim district prisons, open colony in Atapadi, and open prisons of Gadchiroli and Visapur.
The Yerwada Central Prison houses the highest number of prisoners in the state, with a population of 6,059, which includes 5,049 under-trials and 1,010 convicts.
Of the 5,049 under -trials, 449 have been given the vaccine, while 262 convicts of the 1,010 have received also the jab.
Open prison colony in Atapadi, houses 2 convicts, both of whom have been vaccinated. The colony has no active cases among its convicts or staff members.
The Visapur open prison has 16 convicts, all of whom have been vaccinated. The prison, like Atapadi colony, has no active cases.
Yavatmal district prison has 360 inmates including 10 convicts. Of the 360, 332 under-trials have been vaccinated. Among the three active cases in the prison, two are staff members and one is an inmate.
Washim district prison has 177 inmates, of which three are convicts. All convicts and 170 under trials have been vaccinated. The prison has three active cases – one inmate and two staff members.
Buldhana district prison has 268 under-trials and no convicts in the facility. Of the 268 under trials, 265 have been vaccinated. The prison currently has one inmate and three jail staff who are fighting the Covid-19 infection.
Gadchiroli open prison has 25 convicts and all of them have been vaccinated. The prison has no active cases.
Of the total of 28,630 under-trials and 5,185 convicts in 46 major prisons, 5,573 under-trials and 2,017 convicts have been vaccinated. Therefore, of a total prison population of 33,815, apart from 41 active cases, 7,590 inmates have been vaccinated.
The vaccination at the prisons began at least four months ago. In a nation-wide attempt to decongest prisons, inmates were given an opportunity to apply for emergency parole or temporary bail in two cycles corresponding to the two waves of Covid-19. So far, 1,511 inmates have been released through temporary bail and 188 on emergency parole, according to prison data.
When asked how the priority groups for vaccination are decided, Sunil Ramanand, additional director general of police, Prisons, Maharashtra, said, "It has been done as per the rules of the government. Age and comorbidity cases get preferential treatment for vaccination. It is a combination of both."
Personalise your news feed. Follow trending topics