Net neutrality debate: it's Facebook vs the internet mullahs
Updated on Oct 05, 2015 08:58 AM IST
A lazy, neurotic suspicion of the large corporation is behind the obtuse alarm over Facebook's Free Basics, writes Manu Joseph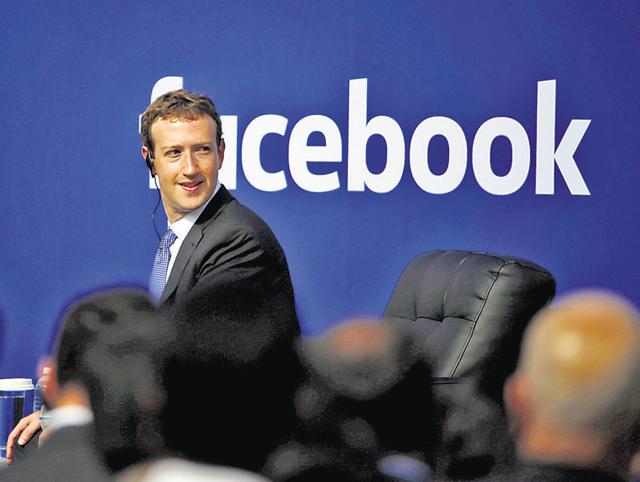 In the beginning there was nothing, and in a moment of Christianity nothing inflated into something, and in about three minutes most of what would become the universe as we know it was created. The scientist Fred Hoyle hated this theory of origin so much that he derisively called it the 'Big Bang'. It was poor language because the event was a big ballooning and not a bang. He made another mistake. If you want to make fun of something never use an alliteration, because the world so loves that third-rate figure of speech. His insult was so catchy it became the name of the very theory it was meant to deride.
There is another alliteration, which is poorly phrased but has come to define a powerful idea: 'Net Neutrality'. It is borrowed from an academic paper published in 2003 by the lawyer and scholar, Tim Wu, titled 'Network Neutrality, Broadband Discrimination'. He does not insult the theory that the alliteration describes, he does argue why it is important, but he does not venerate the idea as much as present-day Internet-Marxists who use his invention as their slogan. The paper, in fact, points to the follies of absolutist positions, and argues that the world, and probably every age, has to figure out a meaningful definition of 'net neutrality'.
The broad present-day definition of 'net neutrality' is that a service provider should be barred by law from giving faster or cheaper user access to some software applications that are willing to pay more for the special treatment. Many support this commandment. Many, like the co-founder of Paypal, Peter Thiel, and the co-founder of Netscape and an early investor in Facebook, Marc Andreessen, feel that net neutrality is an almost obsolete idea, and they do not like the idea of anymore government regulation.
Net neutrality is an idea, hence a movement. It infected Indians a few months ago. But the Indian radicals made a bizarre improvisation based on an obtuse and theological interpretation of net neutrality and they issued a fatwa against Facebook's free internet for the poor, now called Free Basics, as a violator of the sacred definition of net neutrality.
Free Basics provides a scaled-down version of the Internet to anyone with a mobile phone subscription. Right now in India it is available only to Reliance subscribers but Facebook has said that it would partner with any service provider and that it would include in its parallel Internet any application. There is no commercial transaction between Facebook and the telecom companies, nor does it charge a fee to the applications that wish to be on Free Basics.
About a billion Indians are not connected to the Internet because it is too expensive for them, but most of them have at least feature phones. So now, in theory, all of India can be online. But the mullahs of net neutrality say that Free Basics is unethical because it violates some ambiguous definition. Also, they suspect Facebook is trying to hijack the Internet.
They frequently quote one Indonesian study that warns that the poor are so dumb they would think Facebook is the Internet.
But isn't all this subordinate to the fact that the poor have a right to some Internet? The mullahs say let the service providers or the government offer free MBs every month to the poor. But then what is stopping them? You've been paid by the Satan Facebook, the mullahs accuse.
In April when there was an uproar by the mullahs, some applications that had joined what was then called Internet.org quit on moral grounds. One of them was NDTV. When an organisation does not possess the moral confidence in itself, it would resort to moral posturing and the exit of NDTV was just that. Any Indian media organisation that wishes to capture the regional market is plain imbecilic not to be on Free Basics. Surely none of them can claim a greater stake in moral credibility than BBC News or Wikipedia, which are happy to be on the service.
A few weeks ago, one of India's best-known journalists, P Sainath, said in a lecture, as reported by this newspaper, "People should be informed that copyright ceases to exist on various social media platforms..." It is a foolish statement by an experienced journalist that borrows from one of the periodic dumb hoaxes about Facebook's privacy policies. A user's copyright does not "cease to exist" on Facebook. It remains firmly with the user, who only grants Facebook the right to post and share the content (which I am guessing is the whole point), and to, probably, use it in advertisements, which the corporation has never done. In any case, the day Facebook misuses user content it would self-destruct unlike activists who do not need to preserve their credibility to survive for years.
A lazy, neurotic suspicion of the large corporation is also behind the obtuse alarm over Free Basics. But the very strength of the parallel Internet for the poor is that it is corporate strategy. Mark Zuckerberg has tried his best to give it a humanitarian spin, which may not be wholly a lie, but I do hope the venture is not purely altruistic. (We know what happens when JNU alumni try to save the world.) Facebook, in search of new market segments, would end up doing more good than Internet-altruists. It already has. In response to Internet.org there are now serious corporate and social movements to take the Internet to the poor. Nothing stopped them from achieving this before.
Indian activists, in the heady days of self-congratulatory activism, made a big mistake by clubbing Internet.org with net neutrality. Many of them do realise their error but are too proud to back down. They must know that spans of childhood and adolescence are short. Elite interferences with the meagre fortunes of the poor are underrated crimes against humanity.
Manu Joseph is a journalist and the author of the novel, The Illicit Happiness of Other People
Twitter: @manujosephsan. The views expressed are personal