We must be able to handle the Sharifs on our own
America would think better of us if we didn't make Pakistan the number one issue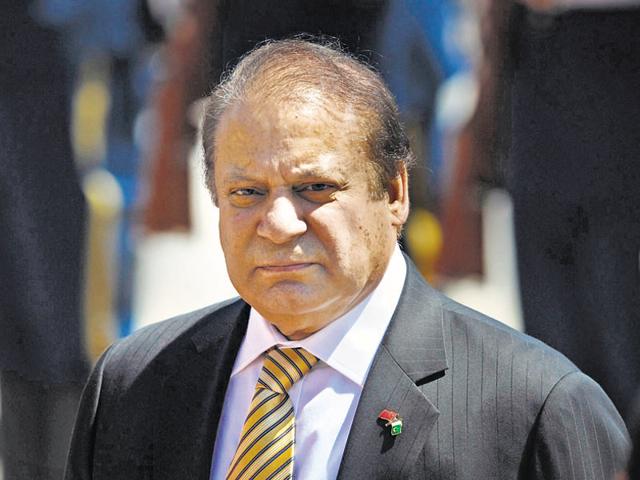 Updated on Sep 03, 2016 09:52 PM IST
To be honest, I'm not sure what conclusion to arrive at. Is this simply an obsession we can't get rid of? Or are we also exposing our weakness? Worse, are we undermining our ambitions? It could be any one of the three or, possibly, all of them.
The truth is we've always behaved like this. Last week the BJP did it but earlier Congress governments have done it as well. In fact, I can't think of any government that isn't guilty of this thoughtless folly.
Now, let me explain. The amount of time and effort our governments devote to complaining about Pakistan to American interlocutors and the sense of achievement we feel when they nod in agreement diminish us. I'm not saying we don't have cause to complain. We definitely do. But to go on and on does more than draw attention to the problem. It reveals our lack of capacity to handle it and our dependence on the United States.
India aspires to be a major power. We claim the right to sit as a permanent member of the United Nations Security Council. We insist we are the paramount state in South Asia. Is it then fitting that the key concern we raise in our talks with America should be a list of complaints about Pakistan? No matter how justified our anger, does it deserve this prominence?
Read: Pakistan is neither hell nor heaven, it's simply schizophrenic towards India
My answer is no for three reasons. The way we raise Pakistan makes it clear we can't handle the problem on our own. We end up exposing our helplessness. Second, we raise questions about our dominance in South Asia. We may be a giant in size but we end up appearing vulnerable to the pygmies surrounding us. Finally, this constant bleating reinforces doubts we deserve a place on the UN's high table.
Thirty years ago, when China's international position was not dissimilar to ours, I don't recall Beijing emphasising its regional issues in the same way. It was too proud to do so and that pride served it better. Our behaviour suggests lack of self-respect.
Now don't get me wrong. I'm not saying our concerns about Pakistan shouldn't be discussed with America. The issue is how you do it, when and the response to what you hear.
Last week we took pride in the fact Pakistan was raised at the start of Sushma Swaraj's discussion with John Kerry. Should it really have been the first issue on the agenda? Then, we gloried in the details she shared and the length at which she spoke. Not just Lashkar-e-Taiba and Jaish but D-Company was also raised. D-Company, I ask you! Finally, we were thrilled by Kerry's response that America makes no distinction between good and bad terrorists. But what else could he have said?
Read: It is in India's own interest to treat such external evaluations seriously
I'm neither a politician nor a diplomat and I could be wrong but I suspect America would think better of us if we didn't make Pakistan the number one issue. If nothing else it would suggest we have the capacity to handle it ourselves. Even if that's not true it's an image worth maintaining.
I'm surprised Narendra Modi doesn't instinctively realise this. After all, he knows how important it is to appear to be strong. This is one instance where he would do well not to follow the sad practices of his predecessors.
Read: We will march on path of development, trust in Kashmir and succeed: Modi
You don't need Kerry or Obama to hold your hand. You should be able to handle the Sharifs on your own.
The views expressed are personal
Close Story