What to expect from Union Budget 2017
Updated on Jan 02, 2017 02:37 PM IST
Demonetisation has left people feeling low and tired. It is encouraging the hoarding of cash and forcing people to defer expenditure. Consumer-, business-, and investor-sentiment are all down. The budget which Union finance minister Arun Jaitley will present on February 1 needs to change all that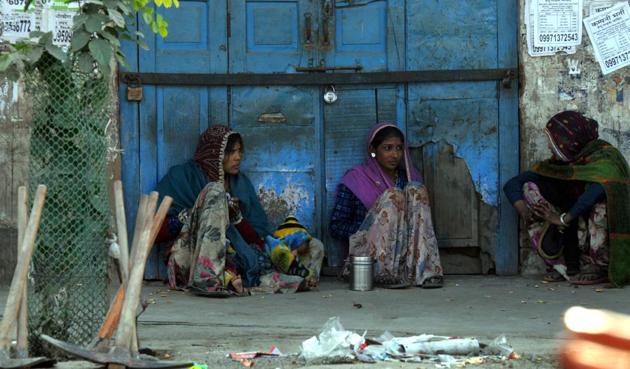 Business will begin early for the Parliament next year. With the winter session proving a washout, and the deadline for the Goods and Services Tax (GST) looming, the government could convene the budget session of Parliament as early as the second week of January. The Union Budget itself will be presented on February 1.
I expect a rash of people-friendly announcements in the budget. The narrative around demonetisation — the government's move on November 8 to render invalid all old Rs 500 and Rs 1000 denomination currency notes, 86% of the cash in the system — is turning negative in parts, although it is a measure of the goodwill Prime Minister Narendra Modi still enjoys that most Indians continue to put up with the fallout because they think it is well-intentioned. The move has hit business in the second part of the third quarter (October-December) and could affect business in the next quarter (January-March) too. The government needs to address this and the budget is a good platform to do so.
Read | GST can be rolled out anytime between Apr 1-Sept 16, says FM
Elections in India's largest state, Uttar Pradesh, may happen as early as February. Modi's Bharatiya Janata Party is up against the governing Samajwadi Party, the resurgent Bahujan Samaj Party, and the Congress, which may or may not forge an alliance with the second. A year ago, the BJP seemed to be gaining a lot of momentum in the state where it swept the parliamentary elections in 2014 (although people have been known to vote differently in state elections). That's changed, not the least because of demonetisation, and the budget is, again, a good platform for the BJP-led National Democratic Alliance government to regain its mojo.
If the elections in Uttar Pradesh have to happen in February, they will have to be announced sometime in early January. The so-called model code of conduct will come into effect immediately, preventing any populist measures from being announced by both central and state governments. This restriction, though, is unlikely to apply to the Union Budget, another reason why it will have to serve as the platform for such measures.
There have already been murmurs within the BJP — they are all you will hear in a party led by Narendra Modi and Amit Shah — about how the fallout of demonetisation is hurting the party, and some people- and business-friendly measures will, no doubt, quell these too.
Read | In Rajasthan, Annapurna Rasoi to serve breakfast for Rs 5, meals Rs 8
Industry will cheer even a watered-down GST and the government will try its best to finalise the fine-print of one in January. The government will likely announce wide-ranging cuts in income tax, both personal and corporate. That should boost both consumer- and business-sentiment. The tax cuts may be announced in the budget. With an eye on the rural economy, and Uttar Pradesh, the government is also likely to announce a farm-package in the budget.
What else can we expect in the budget?
With the rail budget anyway being integrated with it, the Union Budget already comes with a built-in emphasis (and a big one) on infrastructure. With private investment still not kicking in, the government probably recognises the importance of spending on infrastructure. The focus on solar and wind power, and highways and inland waterways could continue.
Digital and cashless are perhaps the two most used words by anyone in government since November 8, when Modi announced the invalidation of old high denomination currency notes. Both will get a fair share of attention (and money) in the budget too. I expect more sops and incentives for cashless transactions and the makers of hardware required to power such transactions.
Read | Demonetisation will have long-term benefits : Arun Jaitley
Other (perennial) favourites of the governments, schemes such as Make in India, Skill India, and Start-up India will likely get a look-in too.
It is important to recognise the kind of budget India needs at this point in time. There are times when a country needs a budget that can spur growth. There are other times when a country needs a budget that can cut expenditure. There are still other times when a country can get by with a middle-of-the-road budget that maintains the status quo. Then, there are times when a budget has to focus on a specific sector — agriculture, for instance.
The budget which Union finance minister Arun Jaitley will present on February 1 needs to have a different and singular objective. Demonetisation has left people feeling low and tired. While it is effecting one kind of behaviour change, towards cashless transactions, it is also encouraging the hoarding of cash and forcing people to defer expenditure. Consumer-, business-, and investor-sentiment are all down. The budget needs to change all that. We need one that is, in letter and spirit, true to that cliché popularised by headline writers — a feel-good budget.
We will probably (and hopefully) get one.
R Sukumar is editor, Mint
letters@hindustantimes.com
Close Story
Personalise your news feed. Follow trending topics