'He can get as many as 3 hundreds in this five-Test series': Sunil Gavaskar makes huge prediction about India batsman
Updated on Jun 16, 2021 10:20 AM IST
India's batsmen will be in for a stiff challenge but Sunil Gavaskar has backed one of their premier players to have a rollicking series in England.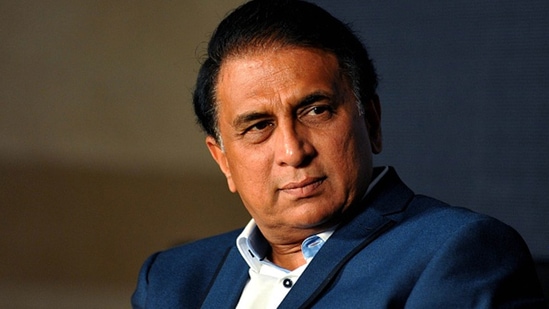 India's batsmen will be in for a stiff challenge when they take on England in a five-Test series starting in August. India, who will have almost a six-week gap after the World Test Championship final, have in the past, been let down by their batting, which has been one of the reasons behind their series defeats in England in the last three tours – 2011, 2014 and 2018. And although, the last time around, Virat Kohli stood out with almost 600 runs, along with some support from Cheteshwar Pujara and Ajinkya Rahane, it wasn't enough India to prevent a 1-4 loss.
With India packing a solid batting order this time around, great things would be expected from them, especially since this will be the third tour of the country for a lot of the senior members of the team. One of them is Rohit Sharma, who has turned a new leaf since his promotion as opener in Test cricket, and he has been backed by none other than the legendary Sunil Gavaskar to have a series to remember this summer.
Also Read | 'Jadeja at No. 7, Ashwin at No. 8': Laxman suggests India's batting order for WTC final against New Zealand
"In his case, it's always the first two-three overs. Those are the overs where his front foot is not quite getting to the pitch of the ball. But a couple of overs down the road, once his front foot starts reaching the pitch of the ball, then he is very good," Gavaskar said on The Cricket Analyst podcast.
"Even in Australia, he didn't score too many runs but the time he had to play their fast bowlers was amazing. These guys were bowling at 90 miles an hour but he actually made it look like 40 miles per hour. He had so much time to play."
Also Read | 'Only a few balls can give you the idea of future greatness': Ramiz Raja names Indian youngster with 'great potential'
Rohit has played only one Test match in England so far – in 2014 where he scored 34 runs. However, the batsman has come a long way in international cricket since. During the 2019 World Cup in England, Rohit became the first batsman in history to score five centuries in a single edition of the WC. England has historically always been one of the toughest countries for India to bat in but Gavaskar has backed Rohit to succeed and in fact, believes that he has what it takes to score as many as three centuries.
"His thing is that all the time he is looking to attack. So sometimes, the shot selection is where he gets out. But if he gets that right, then he can get as many as three hundreds in this five-Test series," said Gavaskar.
Personalise your news feed. Follow trending topics