Latest from sunil gavaskar
Sunil Gavaskar's comments came after the Queensland government imposed a hard lockdown of three days despite the BCCI's formal letter to Cricket Australia to ease the restrictions on Team India.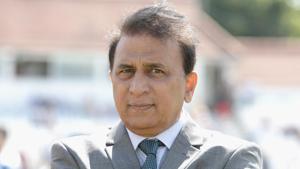 Updated on Jan 08, 2021 04:25 PM IST
India vs Australia: With scores of 17, 9, 0 and 5 in the two Tests, Mayank Agarwal has clearly struggled in Australia Tests and Sunil Gavaskar explains why that is.

Updated on Jan 03, 2021 07:45 AM IST
Speaking to former Australia fast bowler Damien Fleming, Sunil Gavaskar, who was the captain of the team back in 1981, opened up on the moment that almost led India to forfeit the match they would famously go on to win.

Updated on Jan 01, 2021 03:23 PM IST
The legendary India cricketer said Rohit Sharma should straightaway come into the side and open with Mayank Agarwal.

Updated on Dec 31, 2020 01:15 PM IST
It was a dominant display from the Indian cricket team as they outperformed Australia in all aspects of the game. Indian team made four changes after their loss in Adelaide and it worked wonders.

Updated on Dec 31, 2020 07:46 AM IST