Steve Smith's ball-tampering punishment by ICC too lenient - Graeme Smith
Updated on Mar 26, 2018 06:39 PM IST
Graeme Smith questioned the ICC's sanction following Steve Smith's ball-tampering admission during the third Test between South Africa and Australia in Cape Town.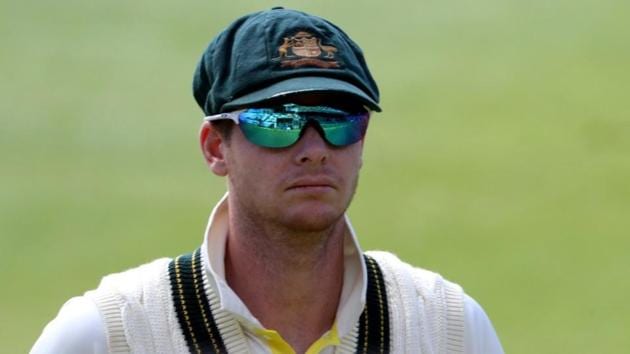 Omnisport |
By Sacha Pisani
Former South Africa captain Graeme Smith criticised the one-match ban handed down to embattled Australia skipper Steve Smith, describing the ICC's punishment as too lenient.
Smith will miss the fourth and final Test against the Proteas after admitting he and Australia's leadership group were behind the ball-tampering scandal that has engulfed cricket.
Cameron Bancroft – who received three demerit points and a 75 per cent fine of his match fee – was caught on camera rubbing the ball with yellow tape on day three of the third Test in Cape Town before the under-fire batsman and embattled captain Smith revealed the premeditated idea on Saturday.
With growing calls for Smith to be permanently stripped of the captaincy amid uncertainty over his future as Cricket Australia continues to investigate, one of South Africa's greatest players questioned the ICC's sanction.
Read: Sunrisers Hyderabad to wait for Cricket Australia decision on David Warner: VVS Laxman
"I think that they [ICC] had an opportunity to set a precedent here," Graeme Smith told cricket.com.au. "I think it [Smith's punishment] is too lenient.
"It's something that he's admitted and that he's aware of and was a part of and that he planned to cheat. I felt the ICC had an opportunity and in my mind they haven't dealt with it effectively.
"I know the ICC have stuck to the letter of their system but having captained before, the spirit of the game gets drummed down as a captain, and the ICC make a conscious effort before every series to make sure that as a leader you're aware of that and it's your responsibility.
"I think in many ways Cricket Australia have been firmer than the ICC."
Read: Australian cricket team repeat offenders? How SA planned to catch Steve Smith's team red-handed
Wicketkeeper Tim Paine was named captain on day four as the besieged Australians were crushed by 322 runs on Sunday.
It capped a tumultuous weekend for the tourists, with CA on Monday denying reports that some players had departed South Africa to return to Australia.
Smith will definitely miss the fourth Test in Johannesburg, starting on Friday
"In many ways with what's going on it's probably not a bad thing," Graeme Smith said. "Yes, they're losing their best player and captain for a period of time now but there's so much focus and heat on him.
In Pics: Australia's cricket crisis: Anger, shame, revulsion over ball-tampering incident
"I can only imagine what's going on behind the scenes in terms of chats and meetings with CA and the relevant people involved in sorting this out. From all accounts, it looks like Cricket Australia are going to take a pretty firm stance on this."