Day after Uttarakhand enforces HC liquor ban order, SC stays it
Updated on Mar 31, 2017 08:53 PM IST
A bench comprising Chief Justice J S Khehar and Justice D Y Chandrachud issued a notice and sought response of the parties on whose plea the high court had on December 8 last year ordered prohibition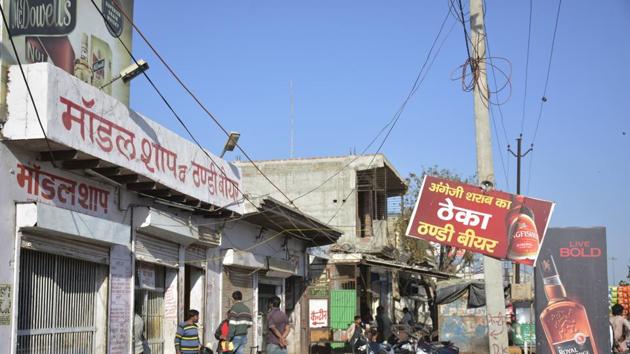 DEHRADUN/NEW DELHI: The Supreme Court Friday stayed the order of the Uttarakhand High Court asking the state government to put a complete ban on sale and consumption of liquor in three districts — Rudraprayag, Uttarkashi and Chamoli — home to the 'Chardham'.
A bench comprising Chief Justice J S Khehar and Justice D Y Chandrachud issued a notice and sought response of the parties on whose plea the high court had on December 8 last year ordered prohibition.
The Uttarakhand government had moved a Special Leave Petition (SLP) in the apex court urging it to vacate the HC order. The HC had directed the state government to comply with its order from the next fiscal.
The Supreme Court order comes a day after the Trivendra Singh Rawat government issued an order banning sale of liquor in the three districts and within one kilometre of educational institutions, in compliance with the HC verdict.
Following the SC order, the government would withdraw its compliance order, said officials.
"Since the HC order has been stayed by the apex court, the government will soon withdraw its compliance order that it was supposed to enforce from April 1," secretary, excise C S Napalchiyal said. "That means that the sale of liquor will be permitted in the three districts and in one km from the educational institutes across the state," he clarified.
Napalchiyal said the state government had filed the SLP "on the plea that the government would suffer an annual loss of Rs 100 crore" owing to the liquor ban in the three hill districts.
On Thursday, the government had started the process of enforcing the HC order. "We had directed the magistrates of the three districts to strictly enforce prohibition," Napalchiyal said. "Similar orders had also been issued to the magistrates of all the 13 districts in the state to ensure that the sale of liquor is prohibited within one km of the religious places and educational institutes."
The high-altitude Kedarnath and Badrinath shrines are located in Rudraprayag and Chamoli districts respectively whereas Gangotri and Yamunotri temple are situated in Uttarkashi district. The HC had observed that a complete ban was required at least in these districts considering the growing tendency to consume liquor among the youngsters.
The court had also asked the state government to impose prohibition on public drinking and take steps to check "large drunken gatherings". It had said there should be no liquor shop from the next financial year within one kilometre radius of an educational institution or a religious place. It had also asked the state government to put a ban on sale of tobacco within a radius of five kilometre from Gurdwara Nanakmatta, Gurdwara Meetha Reetha Sahib and Gurdwara Hemkund Sahib.
Personalise your news feed. Follow trending topics