Haldwani: Hope floats for setting up of waste mgmt plant
The Uttarakhand high court on Wednesday asked the state government to construct a proposed solid waste management plant in Haldwani within the next six months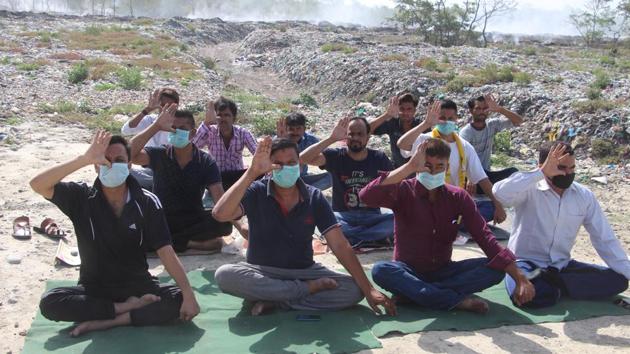 Published on Jul 11, 2018 10:25 PM IST
Hindustan Times, Haldwani |
Abhinav Madhwal
The Uttarakhand high court on Wednesday asked the state government to construct a proposed solid waste management plant in Haldwani within the next six months.
The plant is to be set up around 2 km from the present trenching ground at a cost of ₹34 crore. The high court order made the people of Indra Nagar area happy.
Jan Vikas Samiti of Indira Nagar had filed a petition in the court, saying biomedical waste was being dumped around the banks of Gola river in the name of trenching ground. The samiti had said it was causing environmental hazard to the people of the area.
On June 21, on the occasion of the world yoga day, residents of the area had conducted yoga at the trenching ground wearing masks to highlight their plight.
At present, around 100 tonnes of waste or garbage are dumped into the trenching ground at the Gola Bypass on daily basis, causing problems for the residents who live nearby.
Sartaj Alam, a leader of Jan Vikash Samiti, said the people were enthused with the high court order.
"The ball is now in the court of the Haldwani Municipal Corporation and we hope that the needful would be done very soon. The Municipal corporation should start the process for completing the project in the stipulated time," he said.
VS Chauhan who is the Assistant Municipal commissioner said the court order would be complied with. "The process was already on for the establishment of the solid waste management plant and the matter would be speeded up."
Topics
Close Story