Is Uttarakhand burning? Satellites 'show' 3,000 forest fires in eight days
May 23, 2018 08:01 AM IST
Uttarakhand received 3,000 forest fire alerts in last eight days, which is 10 times the number it recorded last year and at least three times more than what neighbouring Himachal Pradesh has received in the corresponding period, as per Forest Survey of India
Uttarakhand received 3,000 forest fire alerts in last eight days, which is 10 times the number it recorded last year and at least three times more than what neighbouring Himachal Pradesh has received in the corresponding period, as per Forest Survey of India.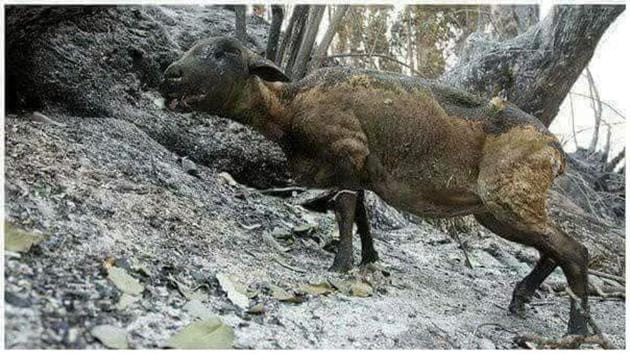 Since May 15, Himachal Pradesh has received 1000 forest fire alerts while Punjab, Maharashtra, and Jammu & Kashmir reported less than 1000 alerts in the duration.
With mercury crossing the 40-degree mark, Uttarakhand is now witnessing a sudden rise in incidents of forest fires with 65 forest blazes reported on Monday.
"On an average there are not more than three to four forest fire incidents in a day but the dry spell and the rising temperatures has led to a spurt. The 65 forest fires spotted on Monday were against a total of 373 fire alerts," BP Gupta, nodal officer for forest fires, said.
On Tuesday, the hill state recorded 1n630 alerts until filing of the report, as per FSI. Last year on this day, only four alerts were reported.
"However, it will have to be seen how many of them are real forest fire incidents," Gupta said.
There usually is a wide gap between the number of fire alerts and the number of actual incidents as the ultra sensitive thermal sensors of satellites record every fire related occurrence in their area as forest fire, he said. "After spot verification only we will be able to tell how many of the alerts received today were of actual incidents of fire," he said.
Experts at the FSI informed that three satellites — SNPP (Suomi National Polar Orbiting Operational Environmental Satellite), VIIRS (Visible Infrared Imaging Radiometer Suite) and MODIS (Moderate Resolution Imaging Spectrodiometer) — initiate the fire alerts. The three satellites make two passes each between 10.30 am-2pm and 10.30 pm-2 am. Together the alerts generated are through six passes in 24 hours.
Sunil Chandra, deputy director FSI Dehradun said, "Basically all three satellites are thermal sensors. Because of which there's overlapping in alerts. A confidence value is needed if we wish to issue actual active fire alerts. It is difficult to say what percentage of alerts is overlapping."
As per the Uttarakhand forest department, 741 fire incidents were reported beginning February 15 till May 21 in which 1213.766 hectare forest area was gutted posing revenue loss of over ₹21 lakh. There, however, has been a "misreporting" of the fire incidents.
Sample this: Garhwal division, as per the state fire office, reported damage of only 520 hectare but the circle office claims to have lost 1195 hectare. Going by this figure, the actual loss could be over 2000 hectare, which has not been updated with the forest headquarters.
"We have asked the officers to update the portal. I believe they aren't doing so. I will look into the matter," Gupta said.
The fire has also reported heavy smog in most parts of the state. Superintendent of Police (SP) Champawat, Dhirendra Gunjiyal said, "The fire is reported deep into the forest where our vehicles can't go. Also, because of heavy smoke the staff and police are unable to trace the exact spot."
The increasing trend reflected by the higher number of fire alerts are causing concern among officials who said persisting dry spell could worsen the situation.
"We have put to use the limited resources at our disposal to control the fires but if the situation worsens, which is a possibility that cannot be ruled out with the temperature still hovering around 40 degrees Celsius, the state government may have to rope in the NDRF and SDRF to overcome the flames," Gupta told PTI.
However, he said the situation, as of now, is not alarming but the entire machinery is on the alert.
"The leaves of all forest staff have been cancelled and a nodal officer of chief conservator of forest rank has been appointed in all the 13 districts of Uttarakhand to keep an eye. Master control rooms are monitoring the situation 24X7," Gupta said before rushing to Almora to assess the situation there.
Forest fires in Uttarakhand had destroyed 4433.75 hectares of forest area in 2016 and claimed at least six lives.
"Exciting news! Hindustan Times is now on WhatsApp Channels
Subscribe today by clicking the link and stay updated with the latest news!"
Click here!