Tiger killed in road accident in Haridwar
Witnesses said the big cat was moving towards the Rajaji Tiger Reserve Park when a vehicle hit it.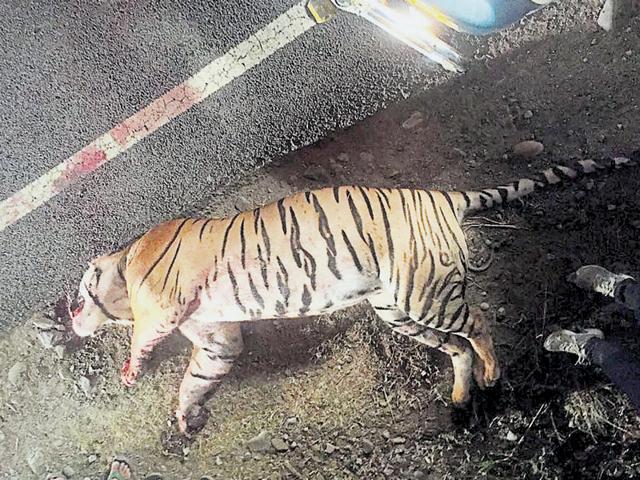 Updated on May 08, 2016 08:33 PM IST
A four-year-old male tiger was killed after being hit by a vehicle while crossing road on Haridwar-Najibabad national highway, officials said on Sunday.
The incident occurred on Saturday night. Rasiabad range officer Pardeep Uniyal said they found the body of the tiger near the Pele Bridge following tip-off by local residents.
"The tiger had suffered serious head injury and died on the spot," Uniyal said.
Witnesses said the big cat was run over by a vehicle while it was moving towards the forest of Rajaji Tiger Reserve Park.
"The cause of death is accidental injuries. Wild animals cross the highway passing through the forest area, which is proving deadly for them. Our teams are patrolling in night but heavy traffic on the road is creating problems," the official said.
The tiger was buried in Chidyapur rescue centre after a post mortem.
Three leopards had been killed and several injured in road accidents on this highway in the last two years. But it is for the first time a tiger died in a road accident.
According to the All India Tiger Estimation of 2010, Uttarakhand had 227 tigers which swelled to 340 in 2014.
Close Story