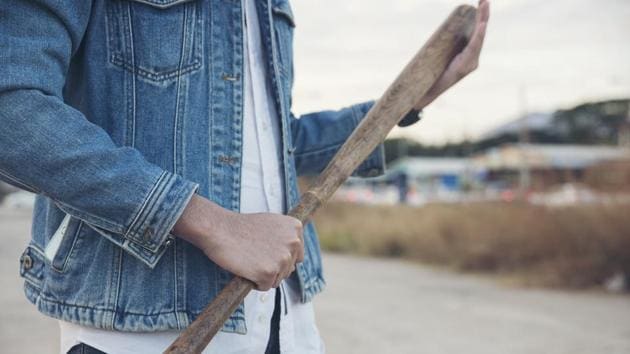 Angry Delhi: How city makes mountain out of molehill, draws blood for nothing
Take a look at some shocking cases of 2066-17 in Delhi in which lives were lost after differences over petty issues.
UPDATED ON JUL 28, 2017 04:01 PM IST
Growing frustrations or a low threshold of anger? What is behind killings at the spur of the moment?
In the last 24 hours, three cases have been reported across Delhi — a 20-year-old beaten to death for not being able to repay a loan of Rs 1,500, a father-son duo shot dead by four men after an argument over the direction of an air cooler in a roadside eatery and a group of five forcing acid down a 17-year-old's throat, after he refused to sell them cottage cheese.
An analysis by Delhi police of the motives behind murders in 2016 revealed that 16.29 per cent of cases were due to sudden provocation or trivial issues, 19.32 per cent due to old enmity, 12.69 per cent related to sexual indulgences, 8.90 per cent due to differences among family members and 8.33 per cent as a result of property disputes and money. Only 7.77 per cent of murders were crime related, police statistics say.
In 2016 a total of 528 cases of murder were reported in comparison to 570 in 2015 and in 2017, 214 murders have been committed till June 15.
Here's a look at some cases in 2016-17 where people lost their lives due to uncontrolled anger
Youth killed for not repaying Rs 1,500
On July 27, 2017, a 20-year-old man was allegedly beaten to death by a group of three men after he reportedly refused to pay Rs 1,500 that he had borrowed from one of them. The youth was allegedly beaten, pushed and kicked in his private parts by the three men on a busy platform in Sabzi Mandi railway station. He succumbed to his injuries.
Father-son shot dead for not turning the air cooler
On July 27, 2017, a father-son duo was shot dead by four men after they had an argument over the direction of an air cooler in a roadside eatery in Najafgarh. Shyam (52) and Mayank (23) owners of the eatery were at the cash counter when four men came on bikes and ordered food. One of them, who was feeling hot, reportedly turned the direction of the air cooler towards his table. When Mayank objected to it saying that the other customers will feel hot, an argument between the men ensued, following which they took out a pistol and shot Mayank in the chest. When his father tried to intervene, he too was shot dead.
Youth stabbed 18 times over serving golguppas
On April 10, 2017, a 24-year-old street vendor was stabbed over 18 times by five men following a brawl over not serving them golgappas in Mangolpuri.
Man run over after an argument over parking
On April 15, 2017, a 39-year-old man was run over before his family members following an argument over parking their vehicle outside his shop in outer Delhi.
Read: Road rage to fight over food bill: Why Delhi is on short fuse
Fearing revenge, woman kills stepson
On July 8, 2016, a woman in Kirari allegedly murdered her eight-year-old stepson, Prince, fearing that he would take revenge against her when he grew up. She confessed to having tortured the boy. The police said that Prince had left his house many times to escape the thrashing from his stepmother. Kajal, 26, wife of scrap dealer Indal Paswan told police when she married Paswan, he had lied to her about his son Prince.
Enjoying rain cost him his life
One July 3, 2016, Radhe Shyam,30, was enjoying the first monsoon showers outside his house in Central Delhi's Anand Parbat when he accidentally splashed rain water on two bikers outside his house. Shyam was beaten to death in front of his father. The alleged attackers, Shashi Bhushan, 32, and Pankaj, 30, told police they were drunk when the murder took place.
Man kills son to frame tenant
On March 18, 2016 the body of a 13-year-old Mohit was found in an isolated park at Sunheri Bagh in New Delhi area. Days later, the police arrested the boy's father Shanti Prasad, a peon in the ministry of steel, who said he murdered his son to implicate his tenant. Prasad had slit his son's face and stoned him to death outside his tenant's flat. He told the police his tenant was not vacating the area.
Teen murders for an iPad
On February 1, 2016, a 17-year-old boy allegedly murdered 68-year-old Mithilesh Jain, a retired military services engineering officer. The teenager murdered the woman for her iPad he wanted to sell to fund his dreams of becoming a dancer by taking part in a reality show.
Why does it happen?
Experts say that people take such drastic steps when they are angry, have problems with impulse control and low threshold for frustrations.
Close