Pickpockets in Delhi Metro: Here is how they do it, and how to spot them
Updated on Jun 10, 2017 06:21 PM IST
A whopping 90% of pickpockets in Delhi Metro are women. While what's lost might be hard to recover, here is how you can prevent theft in the future. Know your pickpocket!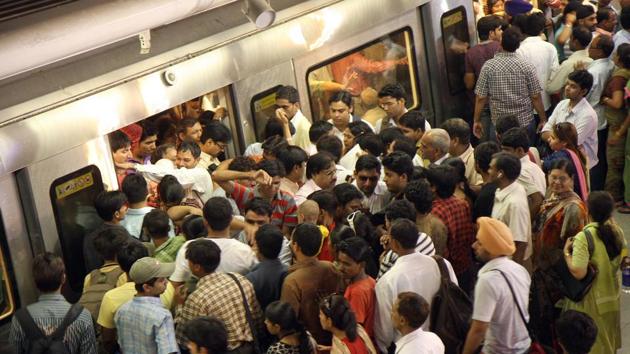 If you've travelled in the Delhi Metro, you would've definitely heard a story or two about someone getting pickpocketed. According to a recent report released by the Central Industrial Security Force (CISF) — the force responsible for the security at Delhi Metro stations — women gangs are responsible for over 90% of the incidents of pickpocketing in the Delhi metro.
The CISF has caught 373 pickpockets so far this year, of which 329 were women, mostly caught at stations such as Kashmere Gate, Chandni Chowk, Shahdara, HUDA City Centre, Rajiv Chowk, Kirti Nagar, New Delhi and Tughlakabad.
We spoke to a senior CISF official, who — on condition of anonymity — revealed, "These women mostly hail from small towns in and around Maharashtra. They operate in groups of two to fifteen. They mostly pick people with a lot of luggage, someone busy on a call, foreigners or NRIs."
These women profile you way before you board the metro, hover around you in the train, often engage you in a conversation or create a scene to distract you, and before you know it, pick your pocket and get going. That's how most women pickpockets — who characteristically travel with small kids or luggage to seem unsuspicious — go about stealing in the Delhi Metro. "These women steal swiftly, and move on to other targets or deboard the metro, and start over," adds the CISF official.
But here's what, if caught, most of them are left with just a challan due to the lack of a complainant, a Metro official tells us. "If a complainant approaches us, we urge them to file an FIR and hand the culprit to the cops, but when there's no complainant, we still issue a challan," he says.
Commuters say one often feels scared travelling because of pickpockets. Ambika Chawla, a student of Delhi University, shares, "In February, my pocket money got stolen, and had to borrow to survive the day. I lodged a complaint, too, but how would one catch these thieves anyway."
Amal KS, a photographer, lost his phone at Rajiv Chowk within seconds of entering the metro. "It was really crowded and I was holding onto my gear because it is really expensive. I'm aware that people pick pockets, but at that moment, all I was thinking about was the rush. I quickly realised that someone had brushed against me and taken my phone, but there was no way to catch the culprit because the doors had already shut," he says.
Lastly, a word of caution from the PRO, Delhi Police: "Be alert at all times. And if you sense trouble, Delhi Police is there to help you."
Personalise your news feed. Follow trending topics