Pragati Maidan redevelopment: Activist to move NGT to save 1,713 trees
Published on Jul 30, 2017 11:19 PM IST
More than 1,700 trees may be felled to give way to the integrated exhibition-cum-convention centre at Pragati Maidan, as revealed by an RTI query. Activist Verhaen Khanna says he will approach the National Green Tribunal to save the trees.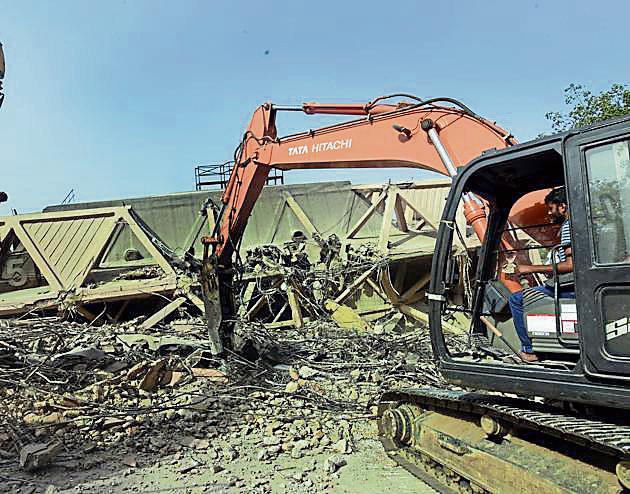 A Delhi-based environmentalist is moving the National Green Tribunal to stall the felling of 1,713 trees in the heart of the city.
Activist Verhaen Khanna, the founder of New Delhi Nature Society, who has been trying to raise funds for printing costs, lawyer's and court fees, says all residents, school children, people working in offices or commute around this area are at great risk without these healthy trees.
"More people need to take action without imagining that everything will be okay and somebody else will come save us. The most polluted months of the year are approaching and we need all the greenery possible while spreading maximum awareness against burning waste, against fireworks, understanding about air and weather," he said.
More than 1,700 trees may be felled to give way to the integrated exhibition-cum-convention centre at Pragati Maidan, as revealed by an RTI query.
The Union environment ministry has given the green approval to the proposed project with some riders after taking into account the recommendations of its expert panel. A letter granting the environment clearance was issued on Saturday to the implementing agency India Trade Promotion Organisation (ITPO), agency reports stated.
Among conditions specified, the ITPO has been asked to obtain all necessary clearances from all relevant agencies, including town planning authority before commencement of work.
It has been told to redevelop Pragati Maidan as per the local building bylaws and also barricade the construction site before work begins, besides taking measures to prevent dust, smoke and other air pollution.
It has been asked to ensure disposal of muck during the construction phase does not create any adverse effect on the neighbouring communities. It has been told to plant minimum one tree for every 80 square metres of land.
Any appeal against this clearance will lie with the National Green Tribunal (NGT), the ministry has said.
Forest officials had earlier issued permission for cutting down the 1,700 trees around Pragati Maidan as per Delhi Preservation of Trees Act and the required fee has also been deposited.
Khanna had earlier started a separate crowd funding campaign to raise funds for the cause.
"We are still raising funds, the website impact guru had a scheme that NGOs which collect over R50,000 before August 15 with more than 20 donors will not have to pay the tax and the commission amount. We have managed to cross that requirement with the help of amazing people in Delhi," the activist said, adding that he along with other environmentalists were in the process of getting the documentation together before moving the court.
More than 15,000 trees have already been felled in the Capital over the last three years. While more than 6,000 were cut in 2014-15, around 4,600 and 4,700 trees were felled in 2015-16 and 2016-17.
Close Story
Personalise your news feed. Follow trending topics