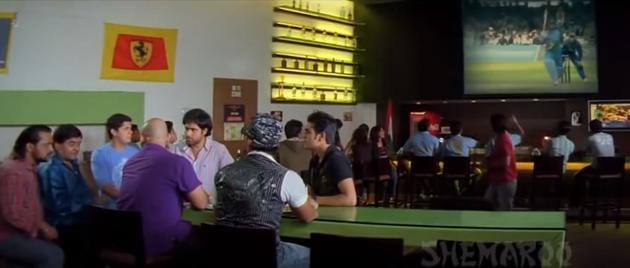 City school students spending their pocket money on IPL betting
While talking to school-going children and groups who play together in a society park, we noticed a new trend. These kids bet on the IPL and seem to be making big bucks from it.
UPDATED ON MAY 23, 2018 06:28 PM IST
Summer vacations are here and one would expect students in the city to spend their time playing or pursuing a hobby, but the on-going IPL seems to have turned the tables. No, we aren't talking about kids being hooked to the cricket league. Our investigation reveals that students in the city are not just watching the game, they are betting on it too, and that too with their pocket money.
"Our schools are yet to be closed for summer vacations. My friend has already won Rs.10,000. We all put money on our favourite player and he won in the end. Though, Kohli is my all time favourite but I have lost a good amount of my pocket money on him this time," says Vineet Aggarwal, a student of class 10 of a private school in Manesar.
The bets are not confined to school friends. Kids who play together in the evening are also indulging in betting. "We are a group of six friends and we play together in a park. We all bet with the little pocket money we have. There are times when other groups in the park join us. The bets start at Rs. 50 only," says Manjeet Gauba, a student of class 7.
Explaining how kids bet on the cricket matches, Jasmeet, a 23-year-old guy who left betting a year ago, says, "I started betting when I was 17 years old. We used to select two players each and bet on the difference of their total runs. One run costs Rs. 100, so if the difference between the runs we bet on and what the cricketer made was 50, the amount one could win was 5000."
Diya Malhotra, a resident of Green Park and a student of class 8, adds," I have seen the boys of my class betting on IPL. The major part of their discussion involves the talk about money collected and the teams and players. I am not sure if teachers are aware of this."
Parents have no clue that their kids are spending their pocket money on IPL. "He only watches IPL on television and I don't keep a watch because it's just a cricket match and he loves cricket, but I had no idea about the fact that kids also bet on it. I am definitely going to speak to the teachers about it," says Manju Aggarwal, mother of Vineet Aggarwal.
(All names have been changed to protect the identity of the students)
Follow @htTweets for more
Close