Delhi's civic bodies start spending Swachh Bharat Mission funds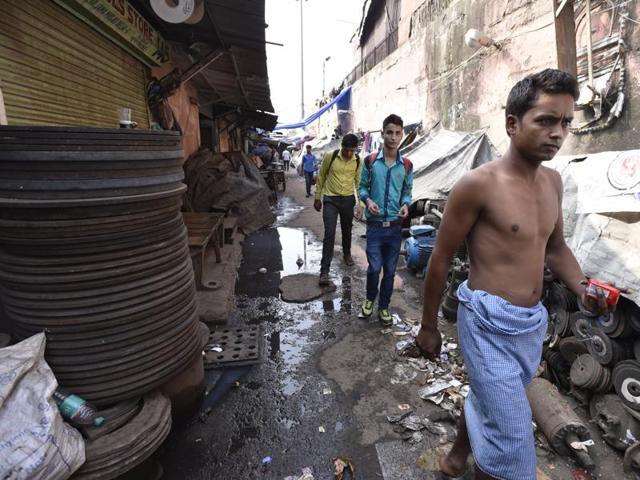 Updated on Oct 03, 2016 02:05 PM IST
Eighteen months after receiving funds from the Centre under the Swachh Bharat Mission (SBM), the municipal corporations (MCDs) have started buying modern equipment to improve the system of garbage disposal in the city.
The three corporations received Rs 120 crore in March 2015. The funds were to be spent on building toilets in poor households, community toilets, management of garbage and spreading awareness about the Clean India programme. However, it took more than a year for the corporations to start putting the money to use.
MCD officials said the clauses attached to the programme led to the delay.
PK Gupta, commissioner, North Delhi Municipal Corporation said, "As per the guidelines, the Centre was supposed to give 20% of the amount and 6% had to come from the state government. The corporation was supposed to contribute 74%. But we were already in a financial crisis and not in a position to invest. We had a series of meetings with the Central government officials. Finally, last month, the Centre agreed to give 35% of the amount."
Read: 40% toilets built by Delhi govt since Feb 2015 remain unused
According to him, a plan worth Rs 100 crore to buy equipment for garbage disposal has been cleared. "We also plan to buy tippers for lifting garbage. Though we have assigned private concessionaire in five out of six municipal zones, we provide tippers if they need them," said Gupta.
The corporation will also construct community toilets. Currently, North Delhi Municipal Corporation runs 848 toilets, out of which 349 are unusable.
Out of Rs 31.6 crore received from the Centre, South Delhi Municipal Corporation (SDMC) will use Rs 20 crore for buying heavy-duty machines.
"We have ordered six excavators and bulldozers for levelling garbage at landfills. Tenders have been called," a senior SDMC official said.
The SDMC has also ordered 12 suction machines. But the purchase needs the approval of the standing committee. "These machines will help in deep de-silting of big drains. Both the projects will cost us Rs 15 crore," said the official.
"The Solid Waste Management Rules, notified in 2016, lay a lot of emphasis on information, education and communication. We have kept a budget of Rs 5 crore for spreading awareness among citizens about sanitation and hygiene," he said.
The East Delhi Municipal Corporation (EDMC), which has received Rs 42 crore, would be using Rs 20 crore for buying equipment for the Ghazipur dumpsite. "We will also spend funds on publicity programmes and giving technical training to the sanitation staff," said Jitender Chaudhary, standing committee chairman at EDMC.
Under the Swachh Bharat Mission, the national capital will receive Rs 360.01 crore over five years of the Mission Period (2014-19). As of May 2016, Delhi has received Rs 139.60 crore.
Close Story