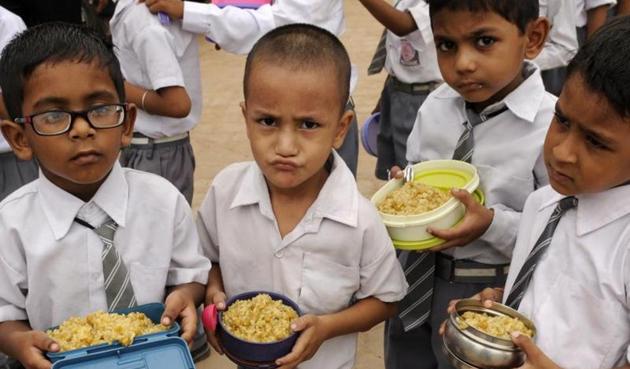 Delhi budget for education: 10,000 classrooms, tablets to teachers, bananas to students
Delhi government has allocated Rs 11,300 crore for education in its budget for 2017-18. Deputy CM says education is a priority for AAP government.
UPDATED ON MAR 09, 2017 11:59 AM IST
As deputy chief minister Manish Sisodia presented the Delhi budget 2017-18 on Wednesday, he made it clear that education remains a priority for Aam Aadmi Party government.
After increasing the outlay for education by 106% in 2015 and allocating the biggest share of the budget to the sector in 2016, Delhi government has continued the trend.
Education gets 24% of the total outlay in Wednesday's budget with allocation increased from Rs 10,690 crore to Rs 11,300 crore.
Big ticket promises this year include 10,000 new classrooms, 400 libraries and tablets to teachers to enable them to track students' progress.
Here are some highlights from Sisodia's speech:
For Students
Government has allocated Rs 17 crore to build libraries for primary classes. Also, 400 new libraries for senior classes will be opened for which Rs 100 crore has been allocated.
Sisodia said bananas and boiled eggs will be added to midday meals served to students till class VIII in all government schools. Rs 55 crore has been allocated for the purpose.
For the first time, female students of classes 9-12 will also be served mid day meals from April 2017.
The government also plans to add 10,000 new classrooms. At least 8,000 classrooms were built in the last two years, according to the government. For the schools operating in two shifts, there will be two computer labs for which Rs 182 crore have been allotted
The government will also start Punjabi, Urdu clubs in all schools along with art and music classes.
For Teachers
Sisodia has announced that all teachers will be given tablets. The government says this will help them track progress of students. Staff rooms will also be renovated, the government has promised.
"Now government school teachers will have their own work stations, lockers, working space," said Sisodia.
Dance teachers will also be appointed in all 1024 government schools .
For Early Education
Government has allocated Rs 4 crore to set up 10 early childhood learning centres on a pilot basis.
"It helps if we concentrate on a child's learning abilities in the first 2-6 years," said Sisodia, who is also the education minister of Delhi.
The government will also start nursery classes in 156 government schools.
For Higher Education
Ambedkar University, Delhi will get four extension campuses by 2022. At present, the university has two campuses at Kashmere Gate in north Delhi and Karampura in west Delhi. Government will also open Delhi's first pharmaceutical university in the city.
Close