Delhi moves to ban app-based shared cab services such as UberPOOL, Ola Share
Shared rides through app-based cab aggregators could soon stop as the Delhi government is planning to prohibit such services.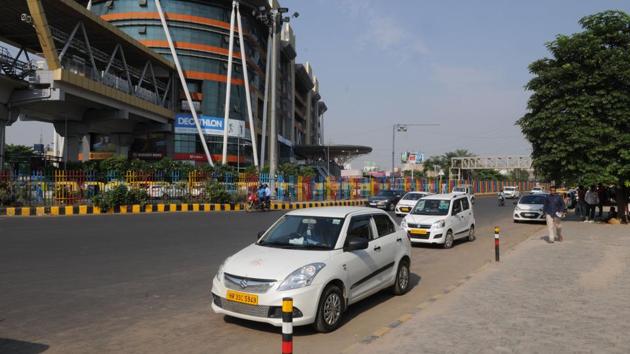 Updated on Feb 09, 2017 08:54 AM IST
Shared rides through app-based cab aggregators could soon stop as the Delhi government is planning to prohibit such services.
This is in line with the Karnataka government's move, which banned shared services provided by Ola and Uber. The car pooling facilities have gained popularity in just a span of 15 months as the rides cost up to 50% less than the usual fares, which are already cheaper than radio taxis.
"These services are in violation of permit conditions. Cab aggregators are introducing and running these facilities in a very clandestine way. They have been bringing out more variants of shared rides, which is technically illegal. The government was never consulted," an official said, referring to variants such as Ola Share Express which operate on fixed routes at a minimum fare of Rs 30.
If a ban is in put in place, implementation is going to be a problem. Estimates with the transport department peg the number of such cabs between 45,000 and 50,000 in Delhi. However, officials said its enforcement team and Delhi Police would work together to impound violating cabs.
Sources said the Delhi government will write to the Centre asking it to amend the Motor Vehicles Act at the earliest. "Car pooling is a good practice as it curbs pollution and decongests roads. But the fact that it is not within the law raises serious safety concerns. If an unforeseen incident happens during a shared ride, all fingers will be raised at the government," an official working in transport minister Satyendar Jain's office said.
App-based cab operators are a given contract carriage licence which requires them to pick up passengers from point A and drop them at point B. Nobody else is allowed to board the cab midway. Only an individual or a group can book such cabs.
"While they have only 'contract carriage permits', cab aggregators are using liberties of what is entitled under a 'stage carriage permit' which allows the vehicle to pick up and drop passengers along its scheduled route. These are mostly buses and it is mandatory for each individual to buy separate tickets," officials explained.
Read | Delhi's once omnipresent kaali-peeli cabs are fading away silently
Uber said its services "are well within the law". "We are in talks with the Karnataka government and the issue is going to be resolved soon. Even though we haven't heard any such thing from the Delhi government, we would explain our stand to them as well, if required," a spokesperson said.
Ola refused to comment.
Close Story