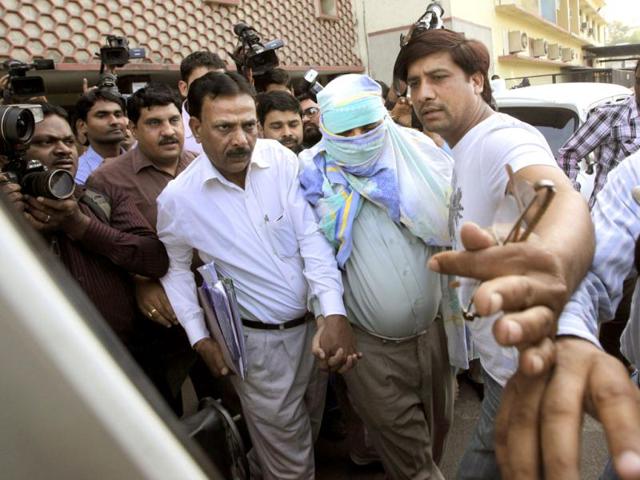 Plot hatched by West Asia terror group, claim cops
The attack on an Israeli official's wife, which set diplomatic shockwaves mid-February, was an 'international conspiracy' hatched and funded by 'a group of non-state actors' in southwest Asia, police said. Journalist held in Israeli embassy car bombing case
Hindustan Times | By Jatin Anand
, New Delhi
UPDATED ON MAR 08, 2012 02:08 AM IST
The attack on an Israeli official's wife, which set diplomatic shockwaves mid-February, was an 'international conspiracy' hatched and funded by 'a group of non-state actors' in southwest Asia, police said. The attack had been planned for over an year, sources said.


"Not just the assassination of an Iranian scientist by suspected Mossad agents this January, two similar bids had been made in 2010. This one was tailor-made to be an identical counter-strike by the other side," said a senior police officer.
A month-long investigation into the sabotage of the Israeli embassy-owned Innova led additional DCP Sanjeev Yadav's Special Team to keep a subtle watch on a small house behind Jor Bagh's Karbala shrine in south Delhi. This house was occupied by the family of Syed Ahmed Kazmi, a freelance journalist.
Technical surveillance was mounted and the number of calls made to Syria and Iran by Kazmi and vice versa daily made investigators monitor them more keenly, sources claimed.
"Soon we gathered that Kazmi, who had reported on the military standoff between Iraq and Iran in the 1980s, was too interested in political developments in the Middle East," said the officer.
Kazmi was picked up and, police sources claim, revealed that he had 'assisted' two men from Iran in 'carrying out a meticulously planned plot' after being approached by agents of the southwest Asian (terror) group during one of his trips to Tehran in mid-2011.
He then put this duo, which is suspected to have executed the actual sabotage, in touch with three-four men, who allegedly contributed to the conspiracy 'in their own ways'.
"A whole group of local mercenaries, some of whom have been identified, helped these foreigners in procuring everything — from the black motorcycle to the nitrate-based explosive used in attack," said the officer. The motorcycle used in the attack has also been recovered — but not at Kazmi's behest, he added.
Three to four arrests are likely to be made in the case till the end of the week, sources said.
Close