Make Indian cities walkable
Apr 26, 2019 03:00 PM IST
There are enough studies to show that better walkability make cities more viable for citizens, especially those who rely on public transport to get around
It is a truth, universally acknowledged, that the best way to really see a city or to get to really know a city, is by walking around in it. In India, be it in Delhi's enclaves with broad boulevards, or in Mumbai's bustling megalopolis, or Bengaluru's increasingly traffic-choked streets, there is so much to soak in. But it is almost impossible to walk in these cities without a certain daredevilry, because it is really dangerous. Our cities no longer encourage walking, built as they are to facilitate driving.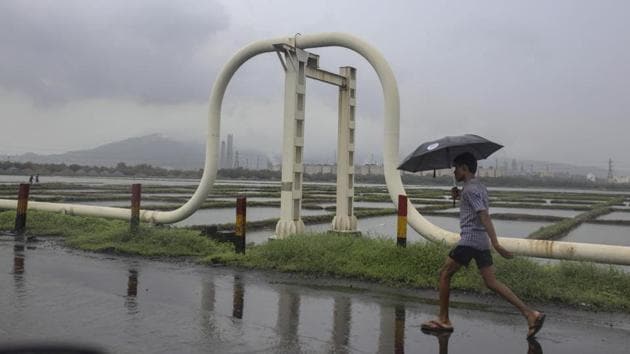 Take Mumbai, for example. In large parts of the city, there is a glaring lack of pavements between roads and the buildings that line them on either side (the metro construction work isn't helping either). In a city bursting at the seams, where at all times of the day or night, there are always pedestrians on the roads, this seems like a strange and glaring omission on the part of the town planners. Delhi is slightly better in this regard. But try crossing a road, even in areas that are tree-lined and have pavements. Foot overbridges are few and far between, and practically impossible to navigate for anyone who isn't perfectly able bodied — the elderly, small children, wheelchair users — or even just tired. This is more a problem created by design than by accident. Simple solutions are not implemented because of their effect on cars. Longer traffic signal stops (which make it easier to cross roads without climbing a million stairs) will build up traffic jams. Smaller roads (that allow for pavements on either side and take less time to cross) create bottlenecks for traffic. More pedestrian infrastructure — trees, benches, space for hawkers and street vendors — is less space for cars.
There are enough studies to show that better walkability makes cities more viable for citizens, especially those who rely on public transport to get around. According to a nationwide assessment commissioned by the ministry of urban development in 2008, a third of all daily travel trips in Delhi and more than half in Mumbai are walking trips. Almost 90% of commuters in Mumbai depend on public transport to get around. And yet, most of our urban planning is focused on vehicles than on people. Making walking safe, comfortable, and convenient for pedestrians can even help boost tourism. But more than that, combining enhanced walkability with better public transport can help discourage the use of cars, reduce vehicular pollution, and reduce the number of traffic accidents in our cities. This year, this newspaper has led the initiative to make Delhi more friendly to pedestrians. The Delhi Development Authority has at least begun to think about policies to make the city more walkable. This is a good beginning, but there are miles to go before any Indian city can claim to have become pedestrian friendly.