CBSE class 12 Commerce exam 2021: Best study tips to ace Accountancy
Mar 10, 2021 12:14 PM IST
Students find accountancy to be the toughest among all other core papers of CBSE class 12 commerce exam. Here the best suggestions to ace the paper.
Commerce is a popular choice among students after their 10th standard board exam. There is a myriad of bright career options for kids in this stream, the most popular ones being in business administration, chartered accountancy and finance. However, scoring high in CBSE class 12 commerce isn't a cake walk. The mandatory subjects of this course—Accountancy, Business studies and Economics—pose a lot of challenges to the students with their complex theories and formulae. Moreover, unlike Science and Arts, they aren't familiar with commerce from their childhood. So, it becomes all the more difficult for the students to grasp the business concepts and jargons and score well in their 12th standard board exams which are not too far away.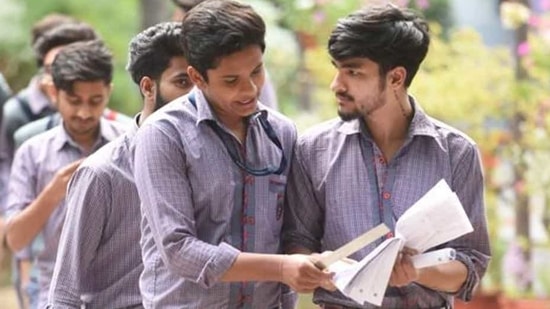 Accountancy has been found to be the toughest among all other core subjects of CBSE class 12 commerce curriculum. Also, a strong hold on the subject is a must to become a chartered accountant, which is the dream of most commerce students. As the date for your accountancy exam approaches (17th May), we take you through smart study suggestions that you can swear by.
Prioritise the topics
Questions on company accounts, cash flow statements and partnership carry 60 per cent weightage in the question paper. Pay special attention to these topics while studying. Also, don't miss out on the illustrations for ratio analysis.
Refer to the right books
The NCERT textbook for CBSE class 12 Accountancy is your basic requirement. However, it isn't enough. For a more detailed and thorough knowledge, Double Entry Book Keeping by CS Grewal or Accountancy for Class 12 by DK Goel can be good options.
Practise regularly
This is an extensive subject that needs a lot of patience and practice. Do not limit yourself to the exercises of the NCERT textbook and your reference books. Allot enough time to solve as many questions as possible, including sample and previous years' papers.
Pay minute attention to theory
The topics of the theory portion of accountancy challenge you with features, merits and demerits. Do not neglect them. This is the key to scoring high on theory. However, memorising them isn't enough. Practise writing them out.
Focus on formats
Alongside the concepts, you need to be careful about the formats of Balance heet, Trial Balance, and Ledger Accounts of Journals. Presenting them in the correct format is essential for scoring good marks in accountancy. So, practise drawing formats at home to enhance your speed and accuracy. Narrations are also equally important. Do not forget them.
Learn formulae the right way
Accountancy students need to go through a lot of formulae. Prep up a formulae cheat sheet for every chapter and go through it from time to time. This is an effective way to memorise them. However, before learning the formulae by heart, try to understand how and why it has been derived.
Prepare working notes
This is very important. Add working notes to your answers as and when required because they can fetch you good marks. Make sure your notes are comprehensive and easy to understand.
Get alert on your mobile and email as soon as the result is declared. For this, please provide information.