Unconventional courses gaining ground among overseas students in the US
Published on Dec 05, 2018 07:15 PM IST
According to the 2018 Open Doors Report on International Educational Exchange, the number of overseas students in the United States increased by 1.5% since last year, reaching a new high of 1,094,792.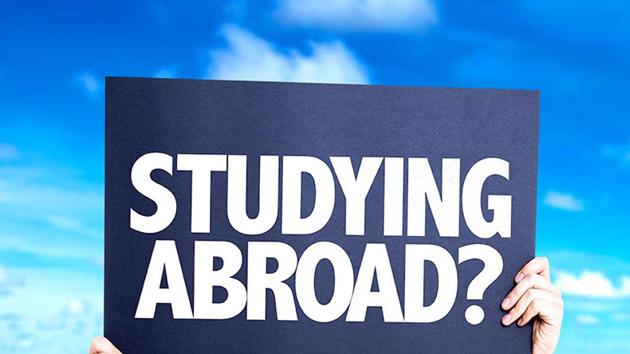 For years, the US has been the top destination for international students seeking quality education. With state-of-the-art infrastructure, world-class universities, excellent research facilities and a wide assortment of courses being offered, the USA is nothing less than the mecca of higher education.
According to the 2018 Open Doors Report on International Educational Exchange, the number of overseas students in the United States increased by 1.5% since last year, reaching a new high of 1,094,792. The joint report published by the Institute of International Education (IIE) and the U.S. Department of State's Bureau of Educational and Cultural Affairs (ECA), further reveals that there has been an increase of over 5% in the number of Indians studying across the country as compared to the previous year.
What's interesting is that, along with the highly popular courses such as Software Engineering and Business, students studying in the US are now also inclining towards unconventional courses such as marine engineering, geophysics, game design and development. While the majority of them still like to play safe, the option of exciting, interdisciplinary programmes that may not be easily available in India are luring a vast number of students. In fact, in the last few years, US universities have witnessed a slight shift in the demeanour of international students who are not shying away from experimenting with their careers.
Enlisted below are some off-beat courses that are in vogue right now:
Marine Engineering
Broadly speaking, marine engineering is a discipline of study that deals with the design, construction and maintenance of various types of equipment of ships and other broad sea vessels. Students who want to pursue a degree in marine engineering should have a deep understanding of mathematics and science subjects. Undergraduate applicants from India must have a high SAT score in order to get admission into the top colleges. Florida Institute of Technology, Massachusetts Institute of Technology, and The University of New Orleans are some of the best institutes in the US offering courses in marine engineering.
Geophysics
Geophysics is an application of physics that involves the study of the Earth and its surrounding atmosphere using quantitative methods. It is a vast subject that integrates other sciences like geology and mathematics. Eligibility criteria for international students include a high GRE score and TOFEL score (only for applicants whose first language is not English). The best institutes to study geophysics are The University of Texas, Texas A&M University, Stanford University and Colorado School of Mines.
Game design & development
As the global video game industry keeps booming, many international students in the US are choosing game design and development as a career option. A career in game designing comes with multiple benefits like unusually high starting salaries and relaxing work environments that do not require one to follow a rigid 9-5 schedule. Some reputable institutes to study game design are the University of Southern California, Massachusetts Institute of Technology and the University of Utah.
International Relations
While the US has a long history of offering specialized courses in international relations and public policies, it was only recently when foreign students started opting for them. After the completion of a degree in international relations, one can get a job in both the public and private sector as a diplomat, policy maker or a teacher. Harvard University, Princeton University, Stanford University, Georgetown University, Columbia University and Yale University are known for offering best-in-class programmes in the field of international relations.
Psychology
In today's fast-paced world, where a significant percentage of the global population is battling mental health issues, the demand for psychologists keeps increasing with each passing day. A degree in psychology from a renowned university in the US can open a whole world of lucrative career opportunities. The American Psychological Association recognises over 50 subdivisions of the subject. This means students who pursue psychology have numerous options to consider after the completion of their undergraduate degree. Most universities require overseas students to take the GRE exam along with the TOFEL exam. Stanford University, Princeton University, University of Chicago are some of the most reputed places to study psychology.
(Author Rohit Sethi is Director, ESS Global-Study Abroad Consultant. Views expressed here are personal.)