Farhan Akhtar: Didn't attend award shows for Dil Chahta Hai, was scared people would ask me to speak on stage
Jan 24, 2023 03:55 PM IST
Farhan Akhtar's a natural on stage, and that's something pretty much everyone agrees with
Farhan Akhtar's a natural on stage, and that's something pretty much everyone agrees with. And a testament to this is his live shows- his band Farhan Live recently completed 10 years since it's inception. Even in the award shows he has hosted, he never fails to make people laugh.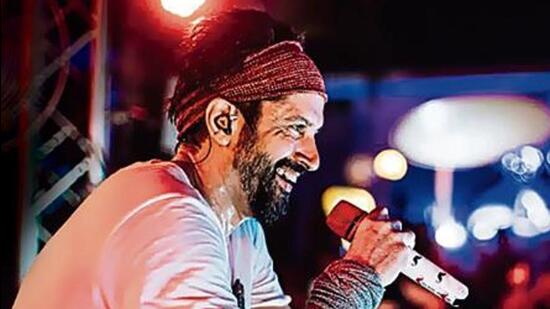 Which is why it's surprising when he reveals that he has come a long way when it comes to speaking on stage. "I was not comfortable speaking on stage. If I am going down and doing music, I know what I am supposed to do so it's easy for me. If I have a conversation with you, it's still easy because we are engaged in that. But if somebody says 'go on stage and speak to the crowd for 25 minutes', there's a part of me that always wonders 'why are they interested in what I have to say? What am I going to do, give a PPT presentation?' That stuff unnerves me," laughs the 49-year-old.
But he is in a profession ironically which requires him to speak to people all the time. Akhtar continues, "I come prepared for that. When you play a character, you lose inhibitions because the character allows you that. It's a strange psychological thing which happens. It's easier when I am a character. If something makes you nervous, you should do it more so you can ease it out."
He cites an example of hosting award shows. "It slowly but surely helped me get over it. But when I think about years of Dil Chahta Hai and Lakshya... DCH won a couple of awards. I didn't even attend those shows because I was scared I might have to go up and say something. So I didn't go!," the actor gets candid.