Peter Jackson 'seriously considered' hypnosis to forget his Lord of the Rings films: 'It was such a loss for me…'
Published on Aug 09, 2022 04:42 PM IST
Lord of the Rings director Peter Jackson has said, in a new interview, that at the time of the first film's release, he considered hypnotherapy to make himself forget about them.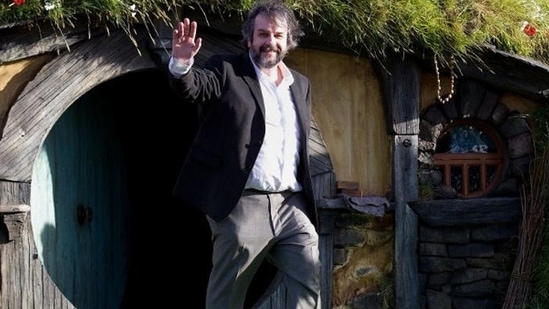 Peter Jackson's Lord of the Rings trilogy is widely considered one of the greatest and most impactful film franchises in history. Apart from earning close to $3 billion, the three films also won a staggering 17 Oscars. However, when the first film--The Fellowship of the Ring--was releasing in 2001, the filmmaker 'seriously considered' going to a hypontherapist to help him forget the films. Also read: Lord of the Rings: The Rings of Power trailer brings back Sauron, Balrog
Lord of the Rings are an apdaptation of the classic book series of the same name by JRR Tolkien. The films boasted of a strong ensemble cast, groundbreaking visual effects, and a huge scale that meant they took years to make. In a recent interview, Peter bemoaned that he had been invested in the films so much for so long that he could never see them with fresh eyes like everyone else.
In an interview with The Hollywood Reporter, he said, "When we did the Lord of the Rings movies, I always felt I was the unlucky person who never got to see [them] as a coming-out-of-the-blue film. By the time they were screening, I was immersed in it for five or six years. It was such a loss for me not be able to see them like everyone else. I actually did seriously consider going to some hypnotherapy guy to hypnotize me to make me forget about the films and the work I had done over the last six or seven years so I could sit and enjoy them."
Even though the filmmaker did not go through with the plan, he did speak to a mentalist who agreed to do it. "I didn't follow through with it, but I did talk to [British mentalist] Derren Brown about that and he thought he could do it," Peter added. After the LOTR trilogy, Peter returned to the Tolkienverse with The Hobbit trilogy (2012-14), based on the author's 1937 novel The Hobbit. The series was also commercially successful, earning $2.9 billion. But the three films received less favourable reviews from critics.
A Lord of the Rings prequel titled The Rings of Power, will premiere on Prime Video on September 2. The series, which has already been confirmed to have five seasons, is the most expensive show ever made with a reported budget of $1 billion, greater than either of the preceding trilogies.
Personalise your news feed. Follow trending topics