Kareena Kapoor gets honest about pregnancy weight loss, reveals diet and workout secrets
Updated on Aug 09, 2018 01:59 PM IST
Kareena Kapoor Khan opens up about how much hard work went into reshaping her body after her son Taimur Ali Khan was born. But Kareena is also a firm believer that new moms should be proud of their bodies.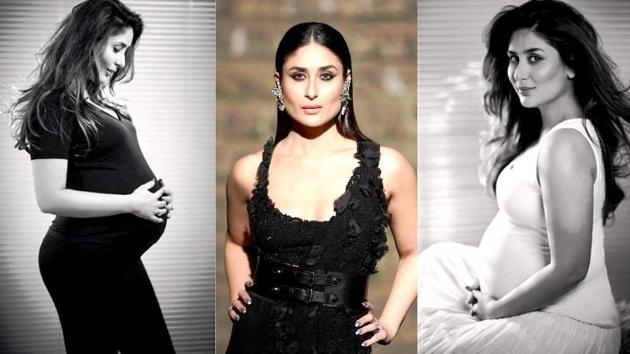 Hindustan Times, New Delhi |
HT Correspondent
Kareena Kapoor Khan is one of the most talented and fittest actors in the Hindi film industry. We all know that Kareena is no stranger to transforming her body, be it for a movie role (In 2008, she lost 20kg and weighed 48kg for Tashan). Whether you're working hard already on losing weight or you're finding the courage to finally begin it, you'll definitely find inspiration from Kareena's post-pregnancy weight loss journey.
It seems like whenever a famous woman gives birth, she faces immediate pressure to get her body back to its pre-baby measurements. And now, Kareena, known for her honesty about topics like dieting and losing weight, has opened up about how she shed baby fat. To recap, Kareena gave birth to her first child, Taimur Ali Khan, in December 2016. The actor weighed 90kg during her pregnancy, and now, 19 months after Taimur's birth, Kareena has managed to lose 32 kg.
Read more: Kareena Kapoor's dietician Rujuta Diwekar on what you should eat for breakfast, lunch, dinner
In a refreshingly candid interview with Mid Day, Kareena explains her post-pregnancy weight loss. Losing weight after giving birth is hard work and can take a long time, but Kareena was given an abundance of information on how to get back in shape post-baby by celebrity nutritionist and dietician Rujuta Diwekar and pilates instructor Namrata Purohit.
"Not only had I had a child, it had also been 10 years since Tashan released. Namrata made me repeat that journey even though [I had aged]. I had child-bearing hips and gained a lot of weight. But, she merely asked me to believe in her. She was set to change my body," Kareena says, adding, "We started our journey with me executing a mere eight repetitions in each exercise, because I had a weak back post delivery. Today, Namrata and I trained together, and executed a high-intensity class that involved 20-30 reps, one after another."
Read more: Kareena Kapoor's killer post-baby body secrets revealed by her gym trainer
Kareena pretty much lived out every pregnant woman's dreams by indulging in her cravings with pizza, pasta, samosa and motichur laddo while pregnant. But now Kareena sticks to doodhi sabzi, karela subzi, one roti and bowl of rice and soup.
Although Kareena worked hard to lose weight, she is also a firm believer that new moms should be proud of their bodies, even if it's sometimes difficult to embrace the changes. After Taimur was born, she acknowledged that while she had to adjust to her new body, she still felt that it was amazing.
"I was bearing a child. It was obvious that I would put on weight. But I wasn't [rattled]. I enjoyed my pregnancy. I absolutely loved it. Losing the weight after that was another journey. I remember, sometimes, I'd wear tight pants, and people would tell me, 'You've put on so much weight. You're thighs are so big.' And I was like, 'I don't care because I'm working on losing it'. Honestly, I'm comfortable in any shape and size," Kareena says.
We have a feeling so many mothers will relate, and will feel so much better about their own body trials and tribulations knowing that everyone, even Bollywood actors, go through it, too.
Follow @htlifeandstyle for more
Close Story
Personalise your news feed. Follow trending topics