To keep fit, invest in a trainer you feel accountable to, says Monica Dogra
Hindustan Times |
Natasha Rego
Nov 15, 2019 08:24 PM IST
Guided wellness is crucial, says the musician. And it doesn't have to be expensive. You can just follow the right experts on Instagram.
Monica Dogra is best known as one half of Shaa'ir and Func, but the 33-year-old is also an actor (Dhobi Ghat) and TV host (remember MTV's The Dewarists?). Her latest single, Jungli Warrior, was released in August. As her sound and her voice evolve, her message stays the same: for women to be fearless, sensual and masters of their womanhood.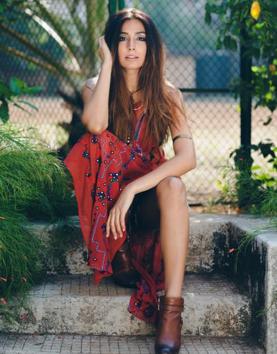 My workout goals tend to depend on where I am in my life. I go through phases... when I have the time, I enjoy the rigorousness and the discipline of exercise. Lately, I've been busy and travelling, and so I've been in the mood to just be kinder to myself and gentler with my body. So I haven't really exercised properly in quite some time.
I tend to reward myself with sleep. That is actually what my body requires most. If I am trying to go without exercise, I avoid sugar and wheat, except for maybe a little, once-a-week treat. I really enjoy workout classes. I've found coaches who are just beautifully motivating.
When I can't make it to a class, I do basic cardio at the gym on my own. I also make sure that I get massages as often as I can… sadly it's never often enough. I think it's vital to invest in a trainer you feel accountable to - and who is accountable to you. That's such a gift. If that is out of your price range, follow fitness experts on Instagram who are honest about their journey and don't just project a false idea of perfection. I myself have unfollowed a lot of unrealistic beauty queens.
Days after gigs are the hardest. I get so exhausted. At least now, I don't drink, and that helps me keep to my schedule.
On days when I'm logging out of everything, I usually do long sessions of meditation, massage, sleep... and vegan pizza! I make sure I always have a sprout salad in my fridge. I also love peanuts. Good healthy fats. I make a mean smoothie. I've grown to love rice cakes and hummus. Another great thing to do is pickle cucumber in apple vinegar with some finely sliced garlic and salt.
Lately, I've been all about this keto cold brew smoothie. I chuck a banana in it, and then it's not keto anymore, but it's still wonderful for the body.