Weight loss fail: Before spending hours in the gym, fix this problem first
Apr 17, 2018 11:07 AM IST
Your weight loss goals are not easy to achieve. If you feel that despite sweating it out in the gym, you're unable to see the results on the scale, the answer could be in your metabolism. Ditch bad habits such as skipping meals or drinking less water. Here are some tips to reach your fitness goals.
The one thing that most fitness experts get asked on a regular basis: how to keep the metabolism high and running? And just like every other aspect of fitness, there's no one answer. You may have set high weight loss goals, but there are many factors, other than your hard work in the gym, that have a direct impact on the result.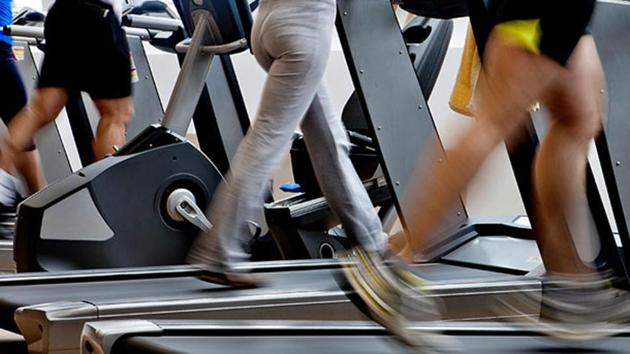 One mistake many fitness enthusiasts make is of counting calories and skipping meals when they think they've already exceeded their daily average. If you are doing this, we suggest, stop right away. This habit is undoing all the hard work you've put into your workout and healthy eating.
Why should I care about metabolism?
Simply put, metabolism is the chemical process that keeps fuelling your body. Every person functions on different speeds of metabolism. Those with slow metabolism have more fuel (calories) that gets stored as fats. And those with a faster metabolism tend to burn more calories.
Does that mean if you belong to the former, you're doomed? No. There are sure shot ways of boosting your metabolism. And one of the most important one is to ensure that you eat nutritious meals at regular intervals. "Eat small, but frequent meals instead of two big meals," says Chennai-based nutritionist Preet Chhabria. Once you do this, you'll not only feel like you are burning more calories, but you'll also feel energetic through the day.
Are there other ways?
Apart from regular meals, you also need to ensure that you're drinking at least 3-4 litres of water every day," says Chhabria. According to a 2003 study published in The Journal of Clinical Endocrinology & Metabolism, drinking 500 ml of water increased metabolic rate by 30% in healthy men and women.
Some other studies also suggest drinking cold water to rev up your metabolism. Apart from increasing metabolic rate, water also helps you feel full. This means that you are less likely to fill yourself up with empty calories.
Apart from increasing water intake, Chhabria also suggests including lots of fruits, dry fruits, green tea and buttermilk between meals. "Adding lots of fibre to the diet can also help with getting your metabolism up and running," she says. Simply spending hours in the gym is not going to guarantee results. These small, but useful lifestyle changes can help you achieve your goals.
Follow @htlifeandstyle for more
"Exciting news! Hindustan Times is now on WhatsApp Channels
Subscribe today by clicking the link and stay updated with the latest news!"
Click here!