FIFA World Cup 2018: Croatia to consult Ivan Rakitic for advice on thwarting Lionel Messi
Croatia coach Zlatko Dalic said that he will turn to his Barcelona midfielder Ivan Rakitic for ideas on how to stop Argentina's Lionel Messi in Thursday's FIFA World Cup Group D match between the two sides.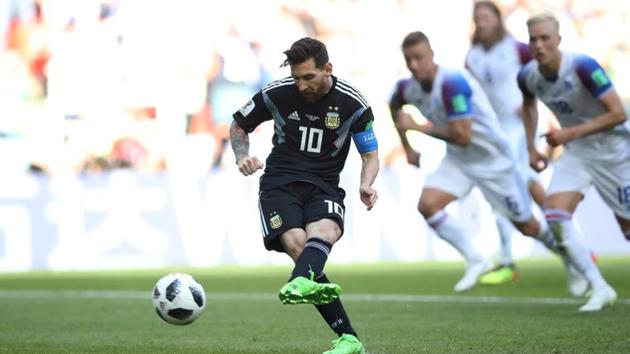 Updated on Jun 18, 2018 02:37 PM IST
With Iceland setting an example by choking Lionel Messi in their FIFA World Cup Group D match last week, Croatia coach Zlatko Dalic said that he would look for insights from the Barcelona midfielder Ivan Rakitic on how to tackle the Argentine forward.
While Argentina got off to a disappointing start in the tournament with a 1-1 draw against Iceland, Croatia hammered Nigeria 2-0 in their opening clash.
ALSO READ: FIFA World Cup 2018: Jorge Sampaoli should not be welcomed home - Diego Maradona
Messi, who was tackled well by Iceland, had further disappointment in store when he missed a penalty which could have won the 2014 World Cup finalists the contest.
Dalic, whose team takes on Argentina on Thursday, said Rakitic will act as his assistant over the new few days.
"Of course, Rakitic will be my assistant for the next three days, and we will certainly look for some advice on how to stop Messi," Dalic was quoted as saying by ESPN.
ALSO READ: FIFA World Cup 2018: Colombia fret over James Rodriguez fitness ahead of Japan clash
"I always ask my players about such things and about many other things. I love communicating and I am happy to accept every tip. Ivan likes it too and he will tell me, I will use all the information I can," he added.
The Croatian coach will also have specific meetings with Real Madrid players Luka Modric and Mateo Kovacic to counter Messi's threat.
"They played against him and [former Real Madrid coach Zinedine] Zidane was prepared for such things," Dalic said.
However, Dalic has also acknowledged that there isn't a 'perfect way' yet to stop Messi.
ALSO READ: FIFA World Cup 2018: Robert Lewandowski key for Poland vs Senegal
"There is no perfect way to stop Lionel Messi. He shot 10 times last night [against Iceland], but we must stop his attacks by compactness. I think he is the greatest player in the world — but while one excellent player can make a great result, a great team does the job much better," Dalic added.
Dalic concluded by saying that pressure will firmly be on two-time champions Argentina after their opening draw.
"Of course they were probably not expecting to draw against Iceland and they will come into the game against us knowing they need three points. That puts more pressure on them than us but, as with all big teams, I am sure they will not cave because they are very used to pressure and every game is a big game for them. But for sure we will go into the game a little bit more relaxed than they are," Dalic added.
Close Story