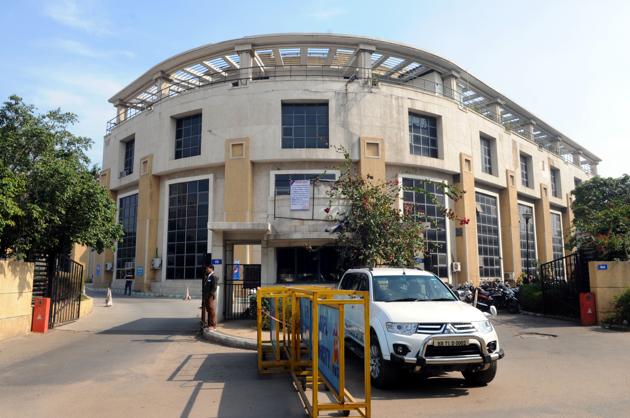 46 Gurgaon villages decide to not pay property tax to MCG
Villagers said plots rightfully owned by them were transferred illegally to the MCG
UPDATED ON AUG 18, 2017 09:50 PM IST
Villagers decided against paying property tax to the Municipal Corporation of Gurugram (MCG) and also hold a demonstration at the mini secretariat on August 28 at a meeting of representatives from 46 villages at Gwal Pahari on Thursday.
Villagers claimed that since 2008 when the MCG came into existence and their land were brought within the jurisdiction of the MCG, all local panchayats were disbanded and plots land worth crores were transferred illegally.
The meeting was held at a government school in Gwal Pahari and representatives from Ghata, Bandhwari, Wazirabad, Sukhrali, Tigra and Fazilpur, apart from other villages, took part in it.
Members of Indian National Lok Dal (INLD) were also present at the meeting.
Villagers were unanimous in their decision that they won't pay property tax to the MCG, as the latter does not have a rightful claim to their plots.
"The MCG is attempting to exploit villagers by charging property tax. This injustice will not be tolerated at any cost. No one can be strong-armed into paying taxes," Rajaram, the chief of the panchayat at Bandhwari before the area was brought within the MCG's jurisdiction.
"We are currently sealing properties of property tax defaulters across the city and since these areas also fall under the MCG, property owners aren't exempted from paying taxes," SS Rohilla, spokesperson, MCG, said.
Despite repeated calls, MCG commissioner V Umashankar was unavailable for comment.
MCG officials and villagers in Gurgaon have been at loggerheads in the past. There have been incidents of violence during which MCG officials were allegedly thrashed by villagers after the civic body tried to demolish buildings in villages which they claimed were built on MCG land.
Read I Gurgaon: After fiscal ends in deficit, MCG opens Paytm option
As many as 10 MCG officials were injured by villagers at Sarai Alawardi village near Palam Vihar in November 2015 during a demolition drive. The drive came in the light of a Punjab and Haryana high court order, sanctioning demolition of properties on MCG land.
Similarly, tension flared as MCG officials tried to take possession of an illegal colony across 13 acres of panchayat land at Fatehpur Jharsa village in May 2015.
Close