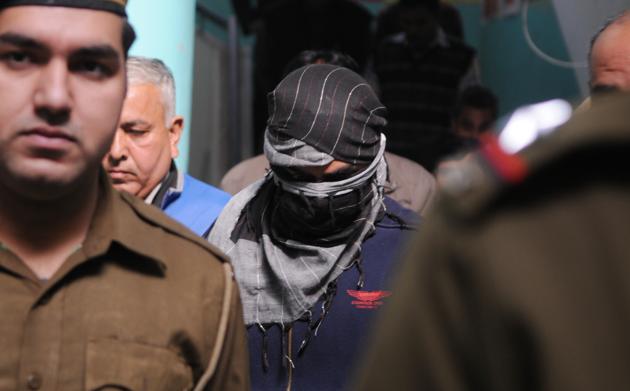 Gurgaon pvt school murder: Hearing adjourned to April 10 as accused's counsel unwell
On April 30, the Punjab and Haryana high court will also hear the bail plea filed by the father of the juvenile accused
UPDATED ON APR 06, 2018 10:24 PM IST
The Gurgaon special children's court on Friday adjourned the hearing on a batch of petitions filed on behalf of the juvenile accused in the private school murder case to April 10. The hearing was adjourned because the juvenile's counsel was unwell and the election to the district bar association that was held on Friday.
The court will hold a hearing on four petitions filed by the juvenile's counsel, including the ones pertaining to his preliminary assessment report and the his remand granted to the CBI.
The 16-year-old, who is accused of killing a Class 2 student of a private school in Bhondsi, was sent to the Faridabad observation home on November 11, four days after being arrested by the CBI.
"With the hearing being adjourned again, it seems like it will be a long wait for justice. The judge wanted to schedule the hearing in his chamber on Saturday, but since the lawyer representing the accused could not be reached on his mobile phone, the hearing was adjourned to April 10," the victim's father said.
"We sought an adjournment of the hearing for two reasons. Firstly, Tanvir Ahmad Mir (the counsel representing the accused) was unwell and secondly, we were involved in the election to the bar association today," Sandeep Aneja, another counsel of the accused said.
Read I Private school murder case: Gurgaon court adjourns hearing to Feb 17
The CBI is planning to move an application before the high court seeking the transfer of the case to the CBI court in Panchkula, a source privy to the case said.
On Thursday, the hearing on the juvenile's bail plea at the high court was adjourned to April 30. The bail application at the Punjab and Haryana high court in Chandigarh was scheduled to be heard by justice Rajan Gupta.
The Class 2 student was found with his throat slit inside the school's toilet on the morning of September 8, 2017. Although initially, the school's bus conductor was arrested by the Gurgaon police in connection with the case, the CBI apprehended the 16-year-old student of the same school after taking over the probe. The conductor was acquitted later.
Close