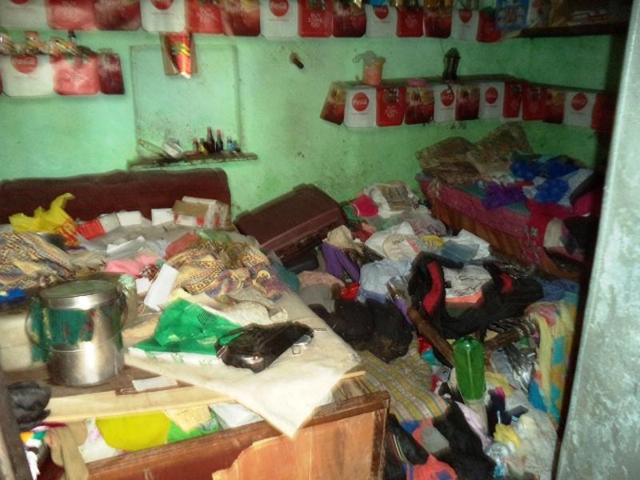 Haryana govt 'agrees' to CBI probe into Mewat gangrape
The Haryana government has "agreed" to transfer the probe into the Mewat double-murder and gangrape case to the Central Bureau of Investigation.
PUBLISHED ON SEP 08, 2016 11:38 AM IST
The Haryana government has "agreed" to transfer the probe into the Mewat double-murder and gangrape case to the Central Bureau of Investigation (CBI), members of a delegation that met Chief minister Manohar Lal Khattar said.
A 11-member delegation, comprising three MLAs and two former ministers cutting across party lines and representatives of the district bar association met him in Chandigarh on Wednesday.
In Delhi, Rajya Sabha MP Ali Anwar Ansari, flanked by the gang-rape victims, their family members and social activist Shabnam Hashmi, also held a press conference to demand a CBI probe.
Read more: Haryana: Couple killed; woman, minor allegedly gangraped in Mewat
The delegation demanded strict action against local police officials for alleged "negligence" in handling the case, compensation of Rs 50 lakh for each of the two sexual assault survivors and government job for a family member.
INLD legislator Zakir Hussain, who was in the team, told Hindustan Times that the chief minister said he wanted the truth to come out and instantly agreed to transfer the case to CBI.
"The chief minister promised action against erring officials. While the CM did not commit himself to any sum, he assured adequate compensation for the victims," he said.
The delegation included INLD MLA Naseem Ahmed, Independent MLA Rahish Khan, former ministers Aftab Ahmed and Mohammad Ilyas, district bar association president Aabid, social worker Kishore Yadav, and advocates Tahir Dewla, Mohammad Tehla, Shaukat, Kishore Yadav and Noorudin.
"The CM was responsive and said he will announce a CBI probe, enhance compensation and also take action against erring police officials for laxity," Ahmad said.
Read more: Congress leader wants public hanging of Mewat rape accused
However, a home department official said he had not received any instructions with regard to transfer of the case to CBI so far.
Flanked by the gangrape victims, Ansari said in Delhi the police would let the four under-custody accused in the case get away easily due to 'political' pressure.
"It seems the police is trying hard to project the case as a simple dacoity case in which robbers killed the family members before making off with the valuables. It certainly isn't. It was a pre-planned crime aimed at sending shock waves among the people of Mewat," Ansari said.
"We know that criminals don't wake up people and kill them," he added.
The victims said there were more than four criminals involved in the "three-hour long carnage".
"We don't trust the police. They might as well let the criminals get away easily. We want the CBI to probe it," said one of the victims, who could not hold back her tears.
A couple was murdered and a minor girl and her cousin were gang-raped by a group of eight to 10 men on the intervening night of August 24-25 in Dingerheri village.
On August 29, Mewat Police nabbed four accused, Sandeep, Amarjeet, Karamjeet and Rahul Kumar who were allegedly involved in the case. The suspects, residents of Mohammadpur village close to Dingerheri village off the Kundli-Manesar-Palwar Expressway, were produced before a court in Mewat on Wednesday.
(With inputs from HTC Chandigarh)
Close