Avengers Endgame vs Avatar: The question isn't if it can beat James Cameron's film, but by how much
For Avengers: Endgame to cross Avatar's all-time box office record is a given, but can it touch the unprecedented $3 billion mark?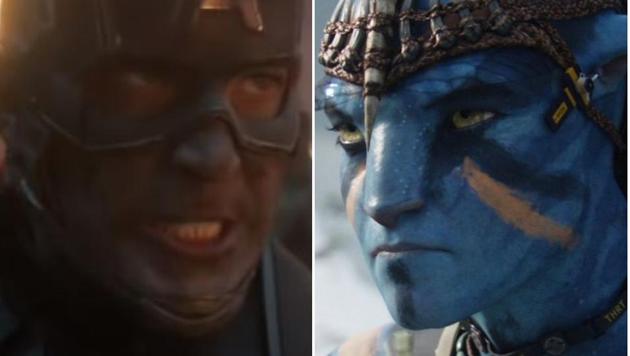 Updated on May 15, 2019 03:54 PM IST
Despite a hefty 63% drop internationally and a higher-than-expected 57% drop at the US box office in its third weekend, Avengers: Endgame is till expected to beat Avatar's all-time record, although touching the unprecedented $3 billion mark seems unlikely.
Forbes on Tuesday reported that the Marvel film has crossed the $2.5 billion at the worldwide box office, and will likely cross the $2.6 billion mark by the end of the fourth weekend, bringing it within touching distance (and less than $200 million) of James Cameron's film. Endgame is currently the number two film at the worldwide box office, and the number three film at the US box office (just $30 million behind Avatar).
Forbes expects the film to slow down this week, especially if John Wick: Chapter 3 - Parabellum overperforms. Endgame took a blow at the international weekend this weekend, with Pokemon Detective Pikachu taking a bite out of its audience. Crossing Avatar's $2.788 billion haul would be the last thing on Disney's mind, Forbes says, adding that the studio will now set its sights on a possible $3 billion. It could do this by mounting a major Oscar campaign, and arranging a re-release towards the end of the year.
Forbes predicts the film to end its domestic run with around $850-900 million, which isn't enough to pass the all-time leader, Star Wars: The Force Awakens. It should be pointed out that these are unadjusted figures. Adjusted for inflation, Endgame is at the number 24 spot currently, and at the end of its run, will perhaps settle at the number 13 spot, behind 101 Dalmatians.
In India, the film has already emerged as the highest grossing international release of all time, with a gross exceeding ₹400 crore. This puts it ahead of Bollywood behemoths such as Tiger Zinda Hai and Padmaavat. Endgame is at the number 10 spot of the all-time top grossing films in India.
Directed by Joe and Anthony Russo, Endgame served as a conclusion to Marvel's 22-film-long Infinity Saga of films. The MCU is the highest grossing film franchise of all time, with global box office receipts exceeding $20 billion. Cameron,meanwhile is working on four new Avatar films. Avatar 2 will be released in December, 2021.
Follow @htshowbiz for more
Close Story