Being a producer makes me more accountable for others, says Vin Diesel
There's a reason why Vin Diesel also produces most of his movies. The actor says that being a producer makes him more accountable for his crew's success and failures.
hollywood
Updated: May 21, 2018 14:29 IST
Actor Vin Diesel says being a producer has allowed him to be more accountable for his films. "Being a producer allowed me to be more accountable for the overall picture. All of our characters shine so well," Diesel said in a statement to IANS.
"That's a testament to wanting everyone in the cast to shine, wanting the director to be the best. I like walking away from a film and everyone in the film being applauded for doing the best work," he added.
Diesel has produced the most recent films in the Fast & Furious franchise in addition to The Last Witch Hunter, xXx: Return of Xander Cage, and Riddick.
At the moment, the actor is happy about the success of Avengers: Infinity War, in which he voiced Groot.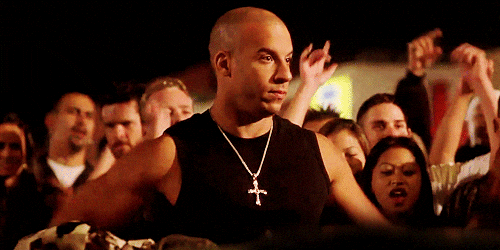 Talking about Avengers: Infinity War, Diesel said: "It is a really good family to be a part of and I don't think we ever lost our sense of family. The Marvel universe was so welcoming that we just came in and felt so grateful to be there."
As Groot, Diesel just has one line to say: "I am Groot". The actor says it is tricky to get the emotions right.
He said: "When I came into the recording booth although you would assume that there would be only three words in that recording booth 'I am Groot', but there was like a 50 page document on the left side of every page was 'I am Groot' five to ten times on the right side was a paragraph or a sentence about what he was really trying to say, and so the game quickly became taking what he was really trying to say and distilling it down. It was tricky not hard but tricky and fun and challenging."
Follow @htshowbiz for more
First Published: May 21, 2018 14:29 IST