First Dumbo trailer is Tim Burton's tribute to beloved Disney classic
Updated on Jun 13, 2018 02:48 PM IST
Disney has released the first trailer for the live-action remake of the animated classic, Dumbo. The film is directed by Tim Burton and stars Colin Farrell, Danny DeVito, Michael Keaton and Eva Green.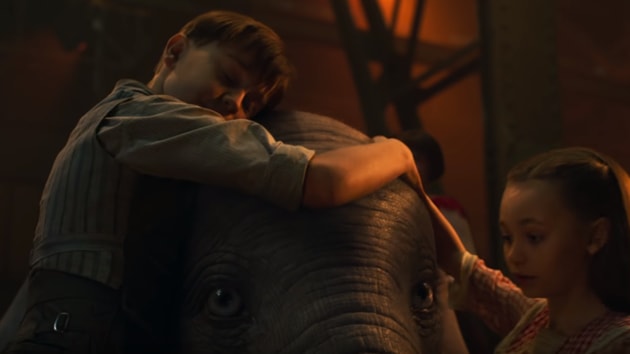 Disney on Wednesday released the first trailer for Dumbo, the latest in the series of live-action remakes of classic animated films the studio has been producing. The two-minute trailer introduces us to director Tim Burton's vision of the film's re-imagined world, and period setting.
The trailer opens with Holt Farrier, a war veteran-turned-circus hand played by Colin Farrell, being introduced to a newborn elephant whom he must take care of. Farrier has been given this responsibility by Medici, the owner of the circus. Farrier introduces his two children to the elephant, which sets into motion the film's plot.
The trailer offers fans of the Disney classic many callbacks and moments, such as the one in which the children get their first glimpse of Dumbo, and the moment when he first takes flight, thanks to his large ears.
The film will unite Burton - who previously collaborated with Disney on Alice in Wonderland, which was one of their first live-action remakes - with several actors he's worked with previously. Eva Green plays Colette Marchant, a French trapeze artist. Danny DeVito plays Medici and Michael Keaton plays Vandermere, the evil tycoon who acquires the circus to exploit Dumbo's magical powers.
Dumbo is scheduled for a March 29, 2019 release. Disney hopes for it to continue the streak of success their live-action remakes such as Cinderella, Beauty and the Beast, Jungle Book and Maleficent have started.
Follow @htshowbiz for more