Gal Gadot shares stunning first pic of Wonder Woman in WW84, reveals new costume
Gal Gadot on Saturday revealed a stunning new picture of Wonder Woman, in full costumed glory, for the sequel, Wonder Woman 1984.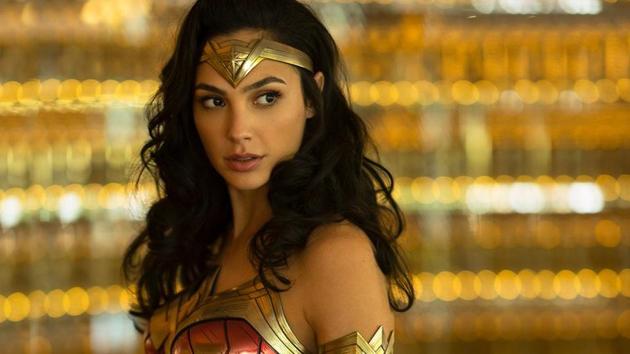 Updated on Jun 16, 2018 08:49 PM IST
Gal Gadot has shared a surprisingly clear look at Wonder Woman's new costume in the upcoming Wonder Woman 1984, a sequel to 2017's blockbuster film.
We see Gadot in full costumed glory in the still, which she captioned simply, "She's back," with the iconic Wonder Woman pose emoji, and the hashtag the film's team has been using in all promotional material, #WW84.
Both Gadot and director Patty Jenkins earlier this week revealed first look images of the film, which began shooting in Washington DC on Monday. The first picture, shared by Jenkins, was a surprise reveal of Chris Pine's Steve Trevor, who was presumed dead after his sacrifice in the first film. The second picture, shared by Gadot, showed her character as she observed a wall of screens, perhaps highlighting the Orwellian connections of the film's plot.
Wonder Woman 1984 takes a huge leap time-wise - the first film was set during World War 1. Wonder Woman returned for a supporting role in 2017's Justice League, which failed to match her solo film's critical and commercial success.
After the lukewarm reception of Justice League, Warner Bros has been in course-correction mode, with managerial and creative shuffling taking place. It took weeks of negotiations to sign Jenkins back on, but both director and star are reported to have negotiated a hefty pay rise for the sequel. Gadot has also been promoted to producer.
Wonder Woman 1984 is scheduled for a November 2019 release. But before that, DC's next cinematic outing will come in the form of the solo Aquaman movie, due out in December. The first trailer for the film will arrive during July's Comic Con, to be held as usual in San Diego. After that, April 2019 will see the release of Shazam!, starring Zachary Levi.
Several DC films are in various stages of development, including but not restricted to two Joker movies, a Batman solo film that may or may not star Ben Affleck, a Suicide Squad sequel, a Harley Quinn spin-off and a Batgirl film.
Follow @htshowbiz for more
Close Story
Personalise your news feed. Follow trending topics