Marvel duped us again: Avengers director admits there's fake footage in Endgame trailers
Mar 25, 2019 09:25 PM IST
Avengers: Endgame director Joe Russo has confirmed that certain shots in the film's trailers are 'manipulated' to throw fans off the scent.
Avengers: Endgame co-director Joe Russo has admitted that fake footage has been planted in the film's trailers as a misdirection for fans. Marvel pursued a similar strategy while promoting Avengers: Infinity War, whose trailers included shots that weren't seen in the final film.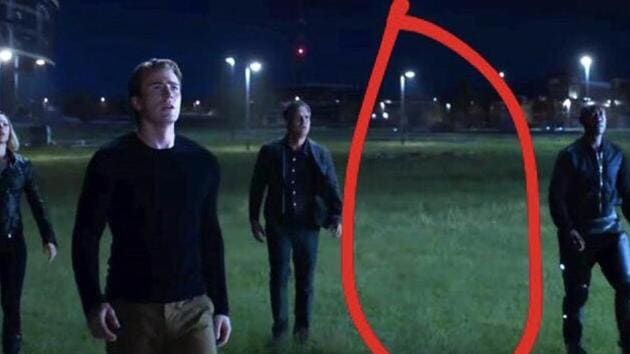 Joe, who directs with his brother Anthony - the brothers have helmed Captain America: The Winter Solder and Civil War in addition to Avengers: Infinity War and Avengers: Endgame - told Empire magazine in an interview that the trailers are manipulated in order to tell a story 'specifically for the purpose of the trailer and not for the film'.
He said, "We look at the trailer as a very different experience than the movie, and I think audiences are so predictive now that you have to be very smart about how you craft a trailer because an audience can watch a trailer and basically tell you what's gonna happen in the film. We consume too much content. So at our disposal are lots of different shots that aren't in the movie that we can manipulate through CG to tell a story that we want to tell specifically for the purpose of the trailer and not for the film."
Russo explained what they're trying to achieve with an example from his own childhood. He continued, "We talked about all scales of marketing. The thing that's most important to us is that we preserve the surprise of the narrative. When I was a kid and saw The Empire Strikes Back at 11am on the day it opened…it so profoundly moved me because I didn't know a damn thing about the story I was going to watch. We're trying to replicate that experience."
Several fans have already spotted suspicious shots in the film's trailers, specifically the ones in which there appears to be a strange gap between characters. A shot of Captain America and Black Widow walking on a field in the first trailer perhaps includes a mystery character that has been edited out, fans said. A similar case was made for the shot of the Avengers walking in a single file at the Avengers headquarters. This shot was later revealed to be different in the film's second trailer, and showed the characters in entirely different costumes.
Also read: Did Marvel edit out a character from new Avengers Endgame trailer? Could it be Loki? See pics for proof
Famously, the money shot of a bunch of characters rushing towards the camera at the end of the Infinity War trailer wasn't in the final film at all.
Avengers: Endgame is slated for an April 26 release. The film will conclude what Marvel president Kevin Feige has termed 'The Infinity Saga' - which is made up of the 22 film Marvel has released so far.
Follow @htshowbiz for more