Ailing child dies in Bihar district, father blames Bharat Bandh blockade
Government official rejects claim, says family left for hospital late.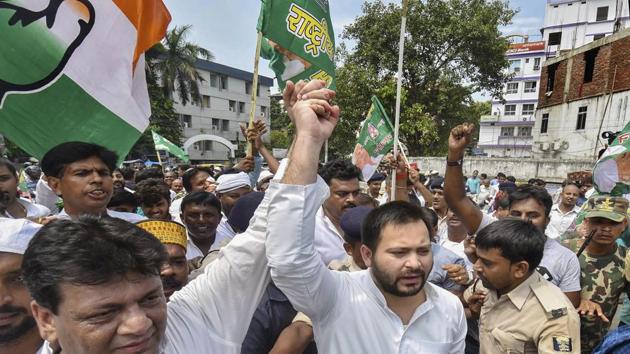 Updated on Sep 11, 2018 11:21 AM IST
A government official disagreed with a man who has alleged her two-year-old daughter died in Bihar's Jehanbad district after being stuck in a road blockade during Opposition parties' Bharat Bandh protest.
Pramod Majhi said his daughter, whose name is not known immediately, had diarrhoea for three days and her condition worsened Sunday night. "On Monday morning, we decided to rush her to Jehanabad Sadar Hospital. As our vehicle moved, the bandh supporters put up blockades and we got stuck on the road. My daughter could not reach hospital on time and died on the way to hospital," said Majhi, a resident of Barbigha village in Jehanbad.
Paritosh Kumar, civil sub-divisional officer of Jehanabad, rejected his statement. "The death of the child is not related to bandh or traffic jam, the relatives had left late from their home (for hospital)," he told news agency ANI.
The Janata Dal (United) and the Bharatiya Janata Party, the two parties which govern Bihar, blamed bandh organisers for the child's death. "What kind of bandh is it? An innocent life is lost. Will (Congress leader) Rahul Gandhi or (Rashtriya Janata Dal leader) Tejashwi Yadav take onus?" said JD (U) spokesperson Sanjay Singh.
Union law minister Ravi Shankar Prasad blamed the Opposition too. "Will Congress or other opposition parties take onus for the child's death?" he said at a press conference in Delhi.
Close Story