Air India fined
₹

10 lakh by DGCA for not reporting incidents on Paris-Delhi flight

Published on Jan 24, 2023 04:24 PM IST
A drunk passenger allegedly smoked on an Air India flight from Paris to New Delhi on December 6 last year.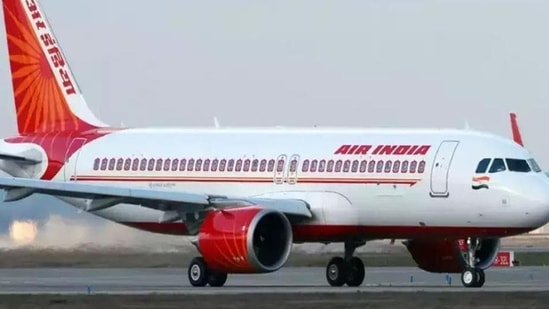 The Directorate General of Civil Aviation on Tuesday slapped a ₹10 lakh fine on Air India for not reporting twin incidents of passengers' misbehavuour on board an AI-142 flight from Paris to New Delhi on December 6 last year.
In a statement, the airline regulator said two incidents occurred on the Paris-New Delhi flight. In one incident, a passenger was caught smoking in the lavatory in an inebriated condition and was not adhering to the crew's instructions.

Another passenger allegedly relieved himself on a vacant seat and blanket of fellow female passenger when she went to lavatory. The DGCA said it issued showcause notice to the Accountable Manager of Air India as to why enforcement action should not be taken against them for dereliction of their regulatory obligations.

"Air India submitted reply to the Show Cause notice on 23rd Jan'23 and the same was examined", the aviation regulator stated.
Just four days ago, the DGCA had imposed a ₹30 lakh fine on Air India for not reporting the incident of a passenger urinating on an elderly woman on board Air India flight from New York to Delhi. The regulator also suspended the license of pilot-in-command for three months for failing to discharge his duties as per the Rule 141 of the Aircraft Rules, 1937 in connection with the November 26 incident.
Shankar Mishra, the man who urinated on the elderly woman, has been banned by Air India for four months. The Air India said he has been already put on the airline's 'No Fly List. Air India has also shared a copy of the internal committee report with the DGCA and will be intimating other airlines operating in the country.