As US plans Iran sanction details after pulling out of nuclear deal, India weighs options
Iran is the third largest source of Indian oil export and India is making huge strategic investment in Chabahar port. As US plans sanctions on Iran, India is gauging the impact on oil payments.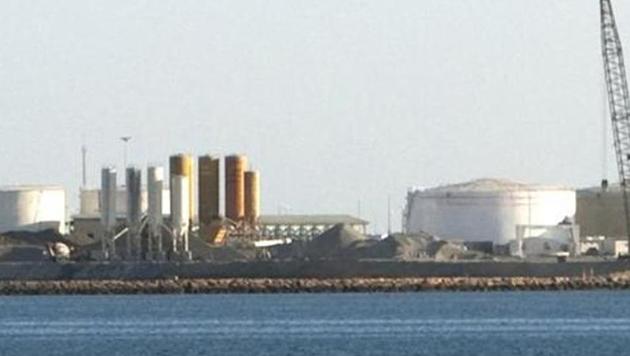 Updated on May 22, 2018 07:36 AM IST
India is in touch with Iran, Russia and the European Union to gauge the impact of US sanctions on Tehran and its impact on New Delhi's oil payments, especially if curbs on international financial transactions through the widely used SWIFT network are imposed after a wind-down period of 180 days in the first week of November, officials familiar with the development said.
Iran is the third largest source of Indian oil export and India is making huge strategic investment in the Chabahar port that connects Afghanistan to Central Asia bypassing Pakistan. It's payments are made through the SWIFT network. The last time sanctions were imposed against Iran, in 2012, the Brussels-based SWIFT had to stop facilitating financial transactions with Iranian banks and financial institutions.
It was in 2016 that this was restarted. US president Donald Trump pulled out of an international deal with Iran to stop the latter's nuclear programme and announced sanctions against the country, and also those countries trading with it.
"We are in a wait and watch mode. We are in discussions. We need to see the sanctions kicking in after 90 days and 180 days and, in the meantime, (also see) how far the European Union will resist this US effort and save the nuclear deal," said an Indian government official on condition of anonymity.
Another government official who asked not to be identified said India needs to look at all options, including a rupee-rial trade on oil purchase should the situation demand so. The last time India's oil imports from Iran were hit by sanctions, that's how the two countries ensured there was no disruption in supplies.
Also Read: Iran's Chabahar port work on but fear of US sanctions loom
The Society for Worldwide Interbank Financial Telecommunication (SWIFT), based in Belgium, is a secure messaging system used by more than 10,500 banks for international money transfers. "Technically SWIFT operates under Belgian law and is in the EU. But at this stage we cannot say which way the sanctions will go," the first official said and he pointed out a cautious statement issued by SWIFT itself.
"As there has been no related change to EU legislation, we will naturally be consulting with and seeking clarification from both EU and US authorities. Our mission remains to be a global and neutral service provider to the financial industry," the statement had said. Experts say the US sanctions can actually hit SWIFT unless EU devises a similar mechanism.
"It is a fact that the US controls the international trading as well as the banking system. The treasury department sanction can hit the payment mechanism unless the EU comes up with an alternative payment mechanism," said Talmiz Ahmad, former Indian envoy to Saudi Arabia, the UAE and an expert on energy issues.
"We are in conversation with EU and at this stage all we can say is we are watching the measures EU has put in place," the first official quoted in the story said. "It is nobody's guess that Tehran likes oil payments in readily converti­ble Euros, as the system exits now," he added.
Jean-Claude Juncker, European Commission President, had said the EU would update a "blocking statute" that was drawn up by the EU in 1996 in an effort to protect European firms from US sanctions. The commission is also making moves to let the European Investment Bank to support European firms dealings with Iran by offering euro-denominated credit lines. "The question is whether Europe will take the lead in countering this," Ahmad said.
Close Story