At Sasikala's hideout, the scene is still fuzzy
As VK Sasikala's dreams of a political career were shattered on Tuesday morning after the Supreme Court convicted her in a 21-year-old corruption case, the Golden Bay resort where most of the AIADMK's MLAs have been holed up continues to be under scrutiny.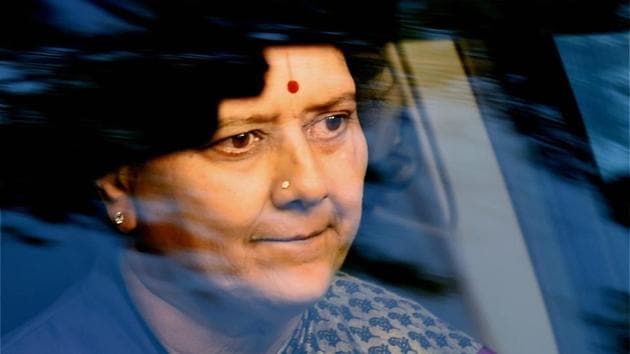 Updated on Feb 15, 2017 08:02 AM IST
As VK Sasikala's dreams of a political career were shattered on Tuesday after a Supreme Court bench held her guilty of corruption in a 21-year-old disproportionate assets case, the beach resort Golden Bay where most of the AIADMK MLAs are camping continues to be a site of extreme scrutiny.
Read more | Sasikala case: Stunned silence at Kovathur resort, celebration at OPS home
Conflicting reports are emerging on whether the MLAs are being held against their wishes or not.
On Monday, Kancheepuram police reported to the Madras high court that the 129 MLAs "showed no sign of being held against their will", resulting in the court adjourning the case.
However, numerous missing complaints have been filed across Tamil Nadu, either by relatives of the MLAs or their families.
Follow | Live: Jayalalithaa's niece Deepa joins Panneerselvam at memorial, Sasikala leaves resort
AIADMK MLA Saravanan, from Madurai (South), claimed on Monday that he had to escape Golden Bay to join Panneerselvam.
"I had to change my clothes and climb a wall," the legislator said after he arrived at the caretaker CM's residence. "I had to leave before Sasikala reached," he added.
Saravanan claimed that the MLAs are being held against their wishes, and that their phones have either been taken away from them or have been switched off by private guards employed by Sasikala.
Read more | 'Pervading pestilent presence': 5 quotes from Sasikala DA verdict that'll awe you
An AIADMK leader in the Panneerselvam camp, who did not wish to be named, said that the caretaker CM is aware of the issues and is in contact with some of the MLAs at the Koovathur resort, but refused to clarify how he is in touch as the phones have been taken away.
At least 800 policemen and teams from the Rapid Action Force have been deployed at the Golden Bay resort. Sasikala is also staying there along with her family members.
A senior AIADMK member told HT that "Sasikala was furious" after the verdict was pronounced, and immediately went into an emergency meeting with several key members of her camp, including Palanisamy and Dindigul Sreenivasan.
Police have received directions to begin evacuating the MLAs but are yet to act against them.
The MLAs had earlier declared that they would not leave until Governor C Vidyasagar Rao visited them.
Tamil Nadu DGP TK Rajendran, who briefed the governor and Chennai police commissioner S George about the law and order situation, will take the final decision.
Close Story