Cattle slaughter ban: 5 reasons why the beef ban controversy is good for BJP
Updated on Jun 01, 2017 02:38 PM IST
The ruling party believes the controversy over the new rule on sale of cows will work in its favour.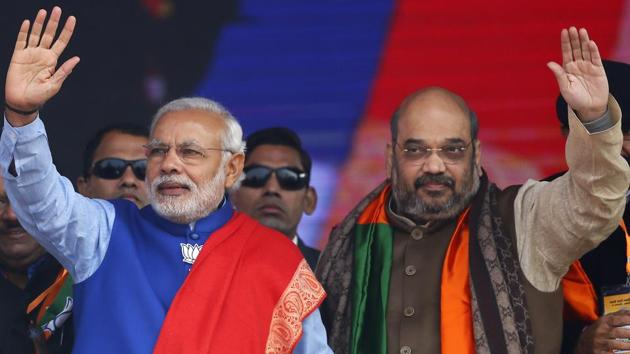 This month's raging controversy about beef has the Bharatiya Janata Party unfazed.
It all started when the environment ministry banned the sale of cattle for slaughter through an "animal market", a term it defined broadly. The order angered many people, particularly in the South and the North-east. Some BJP leaders from these regions have defended their practices regarding cows.
But here are five reasons why the rest of the BJP loves the beef on its plate.
1. Idea of India: BJP leaders insist that eating beef is against the 'idea of India'. Even in states where many people eat beef, such as Kerala, the cow is also revered. Any criticism of the BJP on the issue of cow slaughter, its leaders believe, will eventually help it drive home the point that the opposition is targeting an idea of India that is widely held.
2. Seeing is believing: The video footage of youth Congress workers in Kerala slaughtering a cow has gone viral, forcing the party's leadership to distance itself. The BJP feels that the video will have a huge impact on the psyche of Indians, pushing the Congress further against the wall.
3. 2017 polls: With the exception of Bihar, the BJP has swept central India — also known as the 'cow belt' — in recent elections. Gujarat, with a significant vegetarian population, and Himachal Pradesh, where beef eating is not prevalent, will both hold assembly elections later this year. The more the opposition creates a row over cattle slaughter, the better the BJP thinks it will do.
4. Opposition in spot: The DMK in Tamil Nadu and Mamata Banerjee in West Bengal have gone on the offensive against the BJP government for the new restrictions on cattle. The BJP strategy is not to get drawn into the nitty-gritty of the order and convert it into an issue about cow slaughter. "Protection of cow and it's progeny is a constitutionally ordained direction," wrote BJP general secretary P Muralidhar Rao on Twitter. "BJP stands to promote this view among the people."
5. Hindutva: The sanctity of the cow is integral to the ideology of Hindutva. A controversy about cow slaughter helps the BJP play to its gallery. With over 80% of Indians identifying themselves as Hindu, and most of the faithful not approving of the consumption of beef, the BJP expects that the controversy will help it politically and ideologically.
Personalise your news feed. Follow trending topics