Government looked other way as Nirav Modi slipped out of country, says Congress
Congress leader Randeep Surjewala raised questions on whether Nirav Modi, named by PNB in a complaint regarding alleged fraudulent transactions, had been tipped off following which he left the country.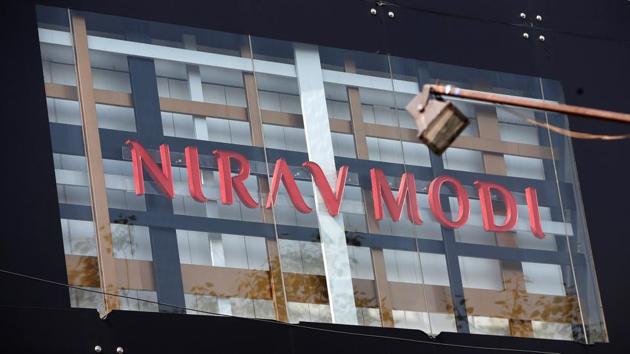 Updated on Feb 15, 2018 10:29 PM IST
Agencies, New Delhi |
HT Correspondent
Under fire from the Congress-led Opposition over a Rs 11,400 crore bank fraud involving jewellery designer Nirav Modi, who is believed to have left India in early January, law minister Ravi Shankar Prasad announced that people who sought to derail the baking system will not be spared.
"I wish to make it very clear on the behalf of the government that no one who has sought to derail ordinary banking system shall be spared, regardless of any individual's stature and status," Prasad said at a press conference shortly after the Congress launched blistering attack on the Centre for doing nothing to stop "independent India's biggest bank fraud" despite having prior information.
The minister also insisted that the government will not face problems in taking action against Modi even if he is abroad. Reports claim Modi, who has not responded to the charges against him, is in Switzerland or China.
Leading the charge against the government, Congress president Rahul Gandhi alleged that the NDA government looked the other way when Nirav Modi used his influence with Prime Minister Narendra Modi to slip out of the country.
"Guide to looting India by Nirav Modi--1. Hug PM Modi 2. Be seen with him in DAVOS. Use that clout to: A. Steal 12,000 crore B. Slip out of the country like Mallya, while the government looks the other way," he tweeted.
State-owned Punjab National Bank on Wednesday claimed that it had detected a $1.77 billion (about Rs 11,400 crore) scam where Nirav Modi allegedly acquired fraudulent guarantees from a Mumbai branch to secure overseas credit from other Indian lenders.
The principal opposition party also equated Nirav Modi with liquor baron Vijay Mallya, former IPL chief Lalit Modi and other businessmen who had left the country after allegedly committing frauds. "Loot and escape has become the hallmark of the government," Congress' chief spokesperson Randeep Singh Surejewala told a news conference.
The Congress also released a copy of a complaint by a Bangalore resident Hari Prasad sent to the Prime Minister's Office two years ago, seeking immediate action against Nirav Modi's business partner Mehul Choksi and his company Gitanjali Gems, for the alleged fraud. "The letter was acknowledged by the Prime Minister's Office on July 26, 2016. The Prime Minister was made aware of this entire fraud through the complaint," the Congress leader claimed.
Choksi has previously denied his involvement in the alleged fraud at Punjab National Bank.
CPI(M) chief Sitaram Yechury tweeted "There is a pattern in how people who have defrauded Banks in India, are allowed to escape by the Modi government" while Trinamool's Derek O'Brien tweeted, "How big is Rs 11,000 cr ? Budget 2018 New Health and Education Cess to collect Rs 11,000 crore from hardworking taxpayers."
CPI leader D Raja maintained the latest scam as the second largest nationalised bank fraud and added that it had been going on for several years.
The BJP emphasised that the jewellery designer was not part of the PM's delegation to Davos, and he travelled on his own and that PM Modi didn't meet him privately.
People living in glass houses, Prasad said, should not throw stone at others. "Modi government works honestly and will not come under pressure."
To hit back at the Congress, the ruling party raked up e-mail of fugitive businessman Vijay Mallya to suggest it was the previous UPA government, which helped him. Prasad quoted the prime minister to suggest that the bad loans problem in banks was created by the UPA and not the current NDA government.
Meanwhile, the parliamentary standing committee on finance has sought a report on PNB bank fraud from the finance ministry. "We had a meeting today to discuss demand for grants. Some members raised the issue (of Nirav Modi). We asked the ministry to send us a written report," panel chairman Veerappa Moily said.
Close Story