Coronavirus cases and deaths in India much lower than global average
India currently figures among the countries that are least affected by coronavirus if the population density is taken into account.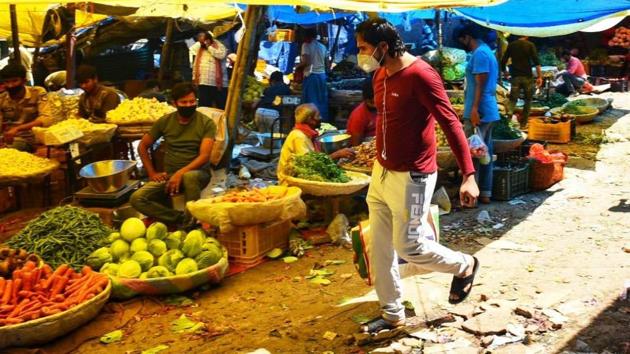 Updated on Apr 02, 2020 06:19 PM IST
Hindustan Times, New Delhi | By HT Correspondent
India has only one positive case of coronavirus for every million of its population against a global average of over 120 cases/million, according to the data available on Worldometers, a website that records all coronavirus cases across the world and follows them to their outcome—cure or death.
The data suggests that the country fares well on 'deaths per million' statistics with 0.04 reported deaths per million against the world average of over 6 deaths.
An analysis of the data of the countries that reported at least one coronavirus case indicates that India ranks 133rd among the 208 countries listed with respect to 'deaths per million'.
Several European countries including Italy, Spain, Belgium, Netherlands, France, Switzerland and the UK top the list of countries with most deaths per million.
Iran is the only Asian country among the top twenty nations via-a-vis deaths/million calculation. The United States, which has registered the most number of coronavirus deaths, is 21st on the list.
In terms of infections per million people, India is ranked lower, at the 178th spot. Bangladesh and Nepal are the only other Asian countries with an even lower average of 0.3 and 0.2 positive cases per million.
The statistical calculation of the people who have been infected in the past is not an indicator of the future, particularly given how the Sars-CoV-2 pathogen is highly contagious and can spread.
It is in this context that Prime Minister Narendra Modi, in his interaction with the chief ministers too, underscored that the country has had "some success" in checking the spread of the disease. PM Modi asked the chief ministers to ensure the lockdown is enforced strictly and contact tracing carried out scrupulously so that the successes are not reversed.
The case fatality rates for Covid-19 have fluctuated over the past few months and varied from region to region, in part because of comorbidities.
Scientists from the MRC Center for Global Infectious Disease Analysis at Imperial College London have estimated that symptom onset to death is 18 days and that the case-fatality rate in and outside of China is 1.4%, but declined to 0.66 after adjusting for undiagnosed cases, according to an update by the US-based Center for Infectious Disease Research and Policy on Wednesday. This study is based on case data from people who died from Covid-19.
Topics
Close Story