Criminal cases against 10% candidates in Delhi municipal poll fray: ADR report
Nov 27, 2022 04:51 AM IST
This year, 1,394 are in the running for a seat in Civic Centre and, of them, ADR analysed 1,336 affidavits.
The Association for Democratic Reforms (ADR), a registered NGO working to effect electoral reforms in the country, on Saturday released a report on candidates in the fray for Delhi's municipal polls, which will be held on December 4.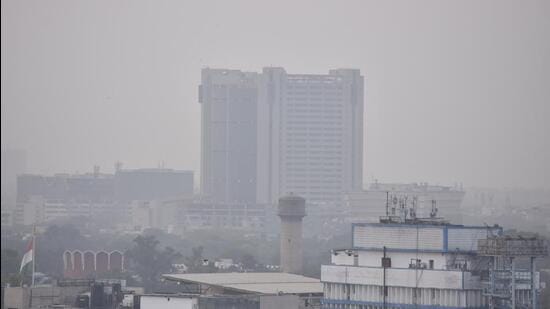 The report showed that 139 people vying to become a councillor in Delhi have criminal charges against them this year. Of them, 76 face serious criminal charges, said the ADR report.
This year, 1,394 are in the running for a seat in Civic Centre and, of them, ADR analysed 1,336 affidavits.
"The remaining 13 could be not analysed due to poor scanning or non-availability of documents," ADR said.
Also Read: Delhi Congress MCD candidate's father, who allegedly abused cop, arrested
The percentage of candidates with criminal cases against them is higher during these elections, compared to the previous campaign in 2017, when 7% of the hopefuls had criminal cases against them. However, the absolute number is marginally lower this year than in 2017 (173).
To be sure, 2,537 candidates were in the battle for Delhi's civic polls in 2017, and ADR analysed 2,315 of those affidavits.
There's no law that prohibits people who have cases against them from contesting the polls, especially because at least some of the cases are likely to be politically motivated.
Also Read: 'BJP's 10 videos vs AAP's work': Kejriwal's MCD pitch amid controversy over Jain
However, convicted felons cannot contest polls.
ADR tagged "serious crimes" as those for which the punishment is a minimum of five years in prison as well as if the crimes were against women, non-bailable or heinous ones, such as murder, rape and kidnapping.
The report states that among the major parties 11% (27) of the Bharatiya Janata Party's (BJP) candidates have criminal cases against them, while this number is 18% (45) for Aam Aadmi Party (AAP) candidates and 10% (25) for Congress hopefuls.
The BJP has fielded 250 candidates, Congress 247 and AAP 250.
Further, the Bharatiya Janata Party (BJP) has the most candidates with a net worth of at least ₹1 crore (162), the AAP is second with 148, and the Congress is third, with 107.