Delhi high court dismisses plea against probe into WhatsApp's privacy policy
Published on Aug 25, 2022 11:19 AM IST
A bench of chief justice Satish Chandra Sharma and justice Subramonium Prasad upheld an order of a single judge bench even as a detailed order was awaited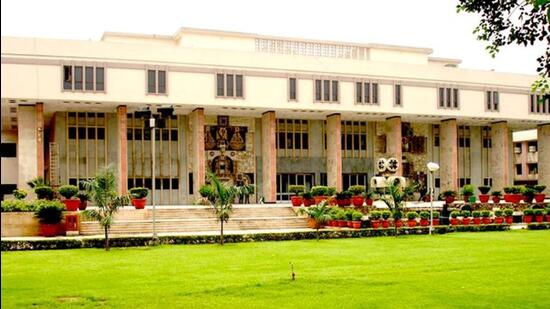 The Delhi high court on Thursday dismissed a plea against the Competition Commission of India (CCI)'s order for a probe into the instant messaging platform WhatsApp's new privacy policy, calling it devoid of merit.
A bench of chief justice Satish Chandra Sharma and justice Subramonium Prasad upheld an order of a single judge bench even as a detailed order was awaited.
The CCI initiated proceedings on its own over the privacy policy in March 2021 and ordered an inquiry. The single bench judge upheld the order, promoting WhatsApp and Facebook to challenge it.
Also Read: How WhatsApp is informing users about its new features
In July 2021, WhatsApp informed the court it "voluntarily agreed to put on hold" the policy till a data protection law is enacted. It said users will not be compelled to accept the policy.
The company pushed back the deadline for the implementation of the policy issued in January last year. The policy provided for sharing some data with WhatsApp's parent company Facebook.
WhatsApp argued against the probe when the Supreme Court is hearing the matter. It said it has been made to face the investigation because there is "angst" against the WhatsApp private policy which does not give Indian users the option to opt-out.
CCI insisted the probe against the policy should continue irrespective of the outcome of pending matters in the Supreme Court. It said WhatsApp has not stopped the implementation of its contentious privacy policy of 2021 which is still "functional". CCI said there is no "overlapping" of issues even though the Supreme Court is looking into petitions against the alleged infringement of user's privacy.
Personalise your news feed. Follow trending topics