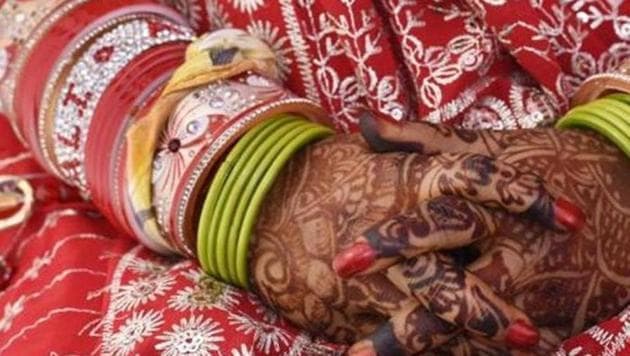 Dowry-seeking man held hostage, forced to marry girlfriend in Bihar
For the last 15 days, the man from a village in Samastipur district had been demanding dowry from his girlfriend and threatening to end the relationship if the demand was not met
UPDATED ON MAY 11, 2017 10:56 AM IST
A man in Bihar was allegedly kidnapped and made to marry his lover after he is said to have insisted for a car and Rs 2 lakh in cash as dowry.
The "pakadwa shaadi", a practice in parts of Bihar where men are abducted and made to marry, took place on Sunday at Tedhagaon in Samastipur district, 85 km from state capital Patna.
Villagers said the man's parents had arranged his marriage with another woman, whose family had already paid them a dowry.
"On April 30, the couple arrived at the house of the woman's maternal grandparents at Tedhagaon. During negotiation, he reiterated his demand for a car and Rs 2 lakh in cash. Enraged, the family members of the woman decided to teach him a lesson. They held him hostage and forced him to marry his girlfriend at a hurriedly organised ceremony later in the evening," villagers added.
The couple had been seeing each other for two years.
Villagers said the man had been threatening to end the relationship in the fortnight before the marriage if the woman's family did not pay up.
Since the wedding, the couple went away to an unknown location, prompting the groom's father to lodge a missing person's complaint.
"A police team visited Tedhagaon for inquiry after the man's father lodged a missing complaint. The newly-wed had left the village for an undisclosed location and their phones were switched off," said Khanpur police station SHO Shailendra Kumar Vidyakar. He said he did not know if the marriage was by coercion.
The station house officer (SHO) said the man did not go to his home as he suspected he would run into trouble with his parents who are now under pressure to return the dowry they had taken from the family of another woman.
The wedding was due on May 6, Vidyakar said.
'Pakadwa Shaadi'
BLURB
Villagers said the man's parents had arranged his marriage with another woman, whose family had already paid them a dowry
Close