Former Tata Sons chairman Cyrus Mistry, 54, dies in road accident near Mumbai
Updated on Sep 04, 2022 11:06 PM IST
Cyrus Mistry was returning from Ahmedabad to Mumbai in his Mercedes that crashed on a divider at Palghar in Maharashtra. Police said two persons, including Mistry, died in the car crash.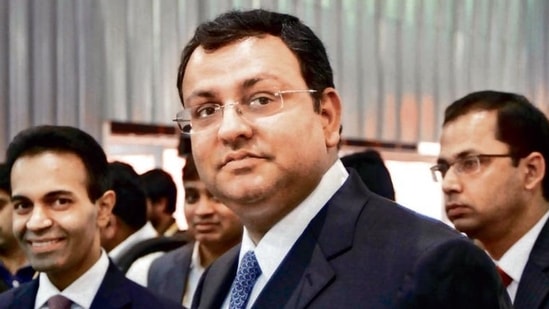 Former Tata Sons chairman Cyrus Mistry died in a road accident in Maharashtra's Palghar on Sunday. Mistry was returning to Mumbai from Ahmedabad in his Mercedes that crashed on a divider. Mistry was aged 54 years.
Police said besides Mistry, three other persons were there in the fateful car – renowned Mumbai gynaecologist Dr Anahita Pandole, her husband Darius Pandole and his brother Jehangir Pandole.
They had visited the Iranshah Atash Behram at Udvada in the morning. Dr Pandole is believed to have been behind the wheel. Jehangir Pandole also died in the accident that took place on a bridge on the Surya river.
Also read | All you need to know about ex-Tata Sons chairman
Dr Pandole and Darius Pandole are undergoing treatment at a hospital at Vapi where they are reported to be out of danger.
"The accident took place around 3.15pm, when Mistry was travelling to Mumbai from Ahmedabad. The accident took place on a bridge over the Surya river. It seems an accident," PTI quoted a police officer as saying.
Mistry's mortal remains were later brought back to Mumbai. heMistry was ousted as chairman of Tata Sons in October 2016.
Tributes started to pour in for Mistry soon after news of his death came to light with political leaders and industrialists expressing their shock over the accident.
Prime Minister Narendra Modi said Mistry was a promising business leader who believed in India's economic prowess. "The untimely demise of Shri Cyrus Mistry is shocking. He was a promising business leader who believed in India's economic prowess. His passing away is a big loss to the world of commerce and industry. Condolences to his family and friends. May his soul rest in peace," the PM wrote on Twitter.
Also read | Tata Sons chairman Chandrasekaran pays tribute to Mistry: Had passion for life
Maharashtra chief minister Eknath Shinde said he was "shocked to hear about the passing away of former Tata Sons chief Cyrus Mistry. He was not only a successful entrepreneur but also was seen in the industry as a young, bright & visionary personality. It's a great loss... My heartfelt tribute."
Union minister Smriti Irani called Mistry a gentle soul and a man with a mission. "Cyrus as I will always remember him epitomised kindness. The news of his demise comes as a shock. My condolences to his family & loved ones."
Noted journalist Vir Sanghvi said, "Rest in Peace. Life is so unpredictable and so fragile that you never know what tomorrow will bring. Condolences to his family. It's very sad news."
Mistry is survived by his wife Rohiqa and their two sons.
Topics
Personalise your news feed. Follow trending topics