Former Union minister E Ahamed dies after cardiac arrest in Parliament
Updated on Feb 01, 2017 09:55 AM IST
The 78-year-old Ahamed died at 2:15am at RML hospital where he was admitted on Tuesday and put on artificial life support.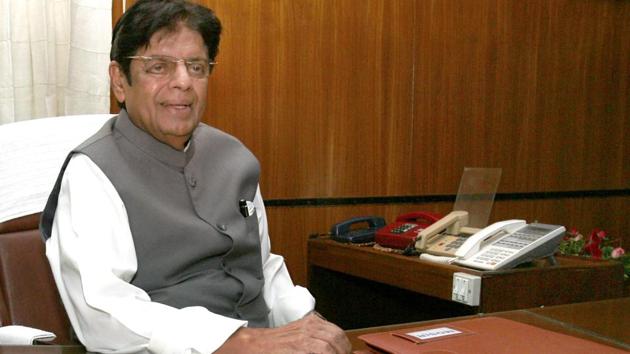 Former Union minister and Indian Union Muslim League leader E Ahamed was declared dead in Delhi early on Wednesday, triggering confusion about the scheduled budget presentation in Parliament.
Ahamed, a sitting Lok Sabha lawmaker from Mallapuram, had suffered a cardiac arrest, news agency PTI quoting a senior doctor said. He had collapsed on Tuesday in Parliament at the time President Pranab Mukherjee was addressing a joint sitting of the two houses.
Around 2.15pm, the Indian Union Muslim League leader was shifted to Delhi's RML hospital's trauma centre's Intensive Care Unit where he was put on ventilator.
"E Ahamed has passed away at 2:15am. His body has been taken to AIIMS hospital for embalming (a method to preserve a corpse from decaying) as the facility is not available at RML," a senior RML doctor said.
Ahamed's body will be taken to Kerala later on Wednesday.
Expressing condolence on the demise of Ahamed, Prime Minister Narendra Modi said the former's empowerment of the Muslim community would be remembered.
"Saddened by the demise of Mr. E Ahamed, a veteran political leader who served the nation with great diligence. My condolences," Prime Minister Modi tweeted.
Congress president Sonia Gandhi, party vice-president Rahul Gandhi and other party leaders, including Leader of the Oposition in Rajya Sabha, rushed to the hospital late on Tuesday night amid commotion at the hospital and allegations from Ahamed's family that they were not being allowed to meet the ailing lawmaker.
Preceding the announcement, the social media erupted with allegations of secrecy over Ahamed's condition linking it to the budget presentation on Wednesday.
(With agency inputs)
Personalise your news feed. Follow trending topics