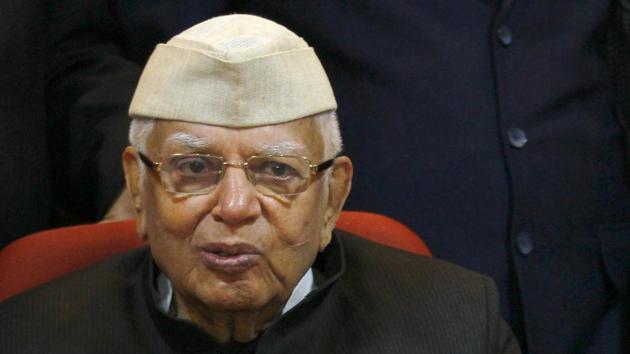 Former Uttarakhand chief minister ND Tiwari dies on his 93rd birthday
ND Tiwari, who died on his birthday, had been admitted to the Max Super Speciality Hospital in Saket in September 2017 after suffering a brain stroke.
UPDATED ON OCT 18, 2018 05:19 PM IST
Former Uttar Pradesh and Uttarakhand chief minister Narayan Dutt Tiwari died of a cardiac arrest in Delhi on Thursday. He was 93.
Tiwari, who died hours after his son offered him a cake to celebrate his birthday, had been admitted to the private hospital in the national capital in September 2017 after suffering a stroke. His condition had been critical and he was admitted into the intensive care unit of the hospital.
Over the next 13 months, the condition of the veteran Congress leader who was being treated by specialists at south Delhi's Max Super Speciality Hospital fluctuated.
He is the only politician to have served as chief minister of two states.
Tiwari was Chief Minister of Uttar Pradesh from 1976-77, 1984-85, and then from 1988-89. and later became the chief minister of Uttarakhand when Congress came to power in the hill state carved out of Uttar Pradesh. This time, Tiwari was able to complete his five-year-term from 2002. He continues to hold the distinction of having been the only Uttarakhand CM who has done so.
Tiwari has also served as Union minister and governor.
Trivendra Singh Rawat, the Chief Minister of Uttarakhand, paid homage to Tiwari.
"I express sadness over the demise of former Chief Minister of Uttarakhand and Uttar Pradesh ND Tiwari. I pray that his soul rest in peace and God gives his family strength to overcome his loss," Rawat tweeted.
"Tiwariji's departure is a personal loss for me. Despite being in the opposition party, he always kept his affection and worked above party politics. Tiwariji has played important responsibilities like the country's Finance Minister, Commerce Minister and External Affairs Minister. Uttarakhand will never forget the contribution of Tiwariji," he added.
Close